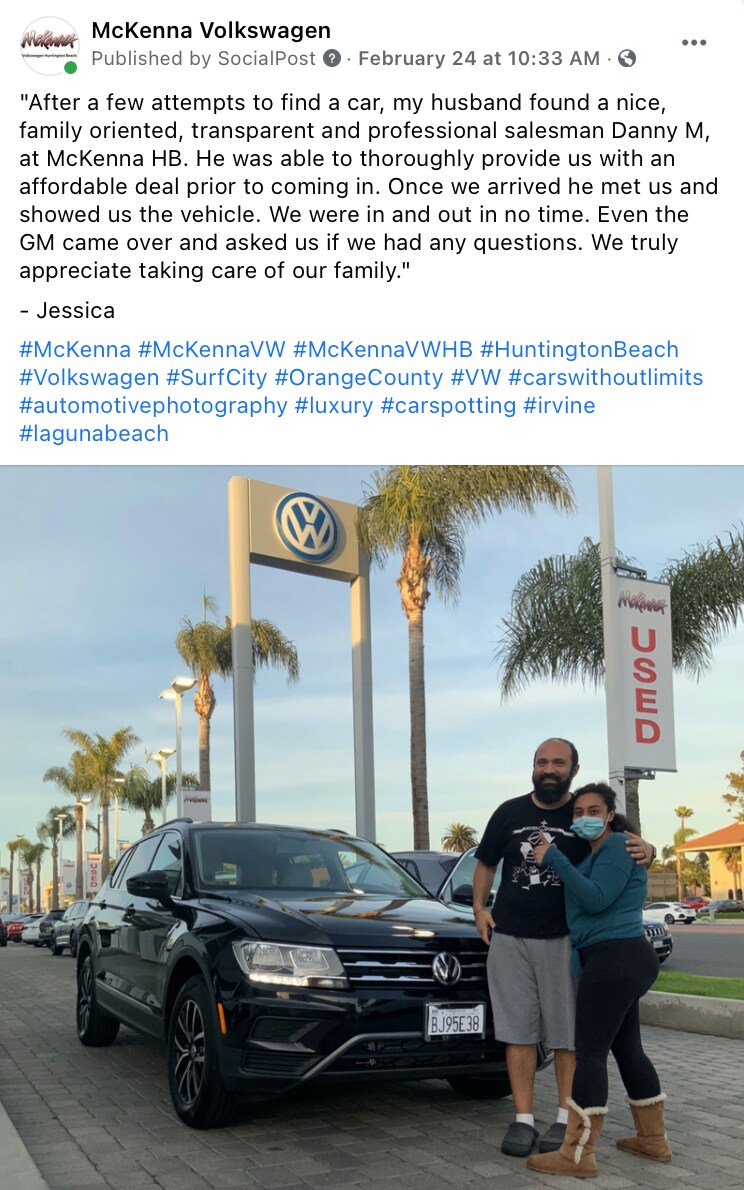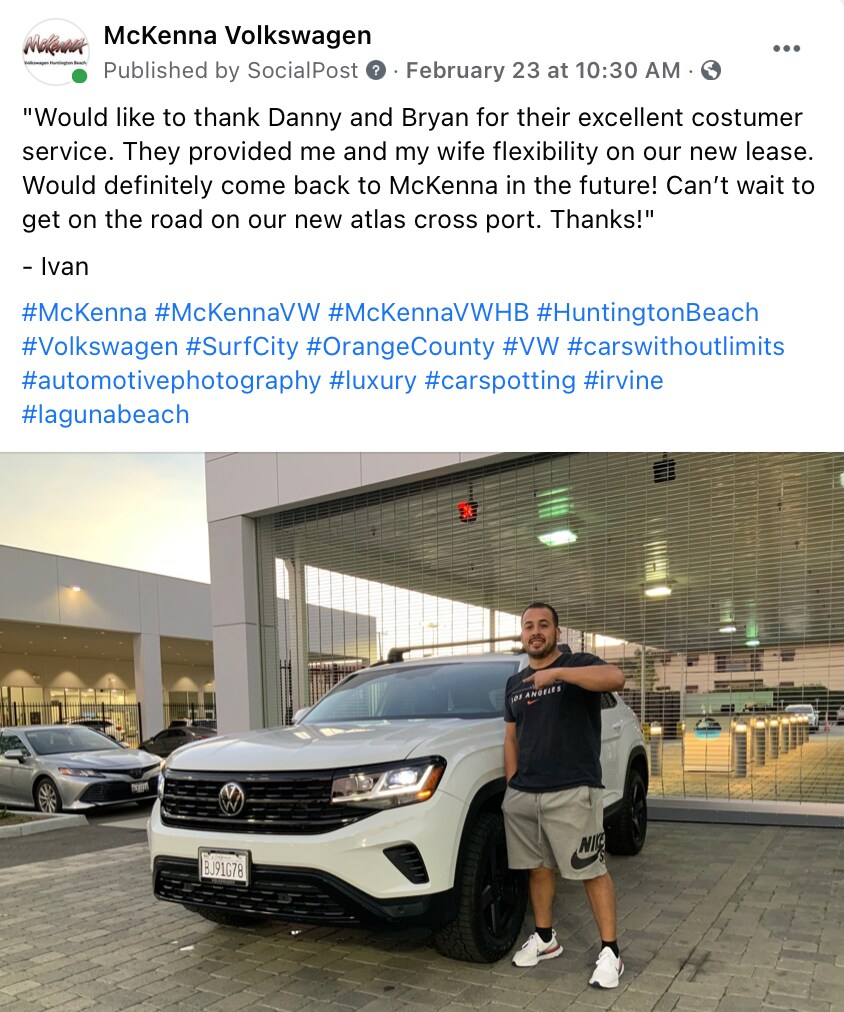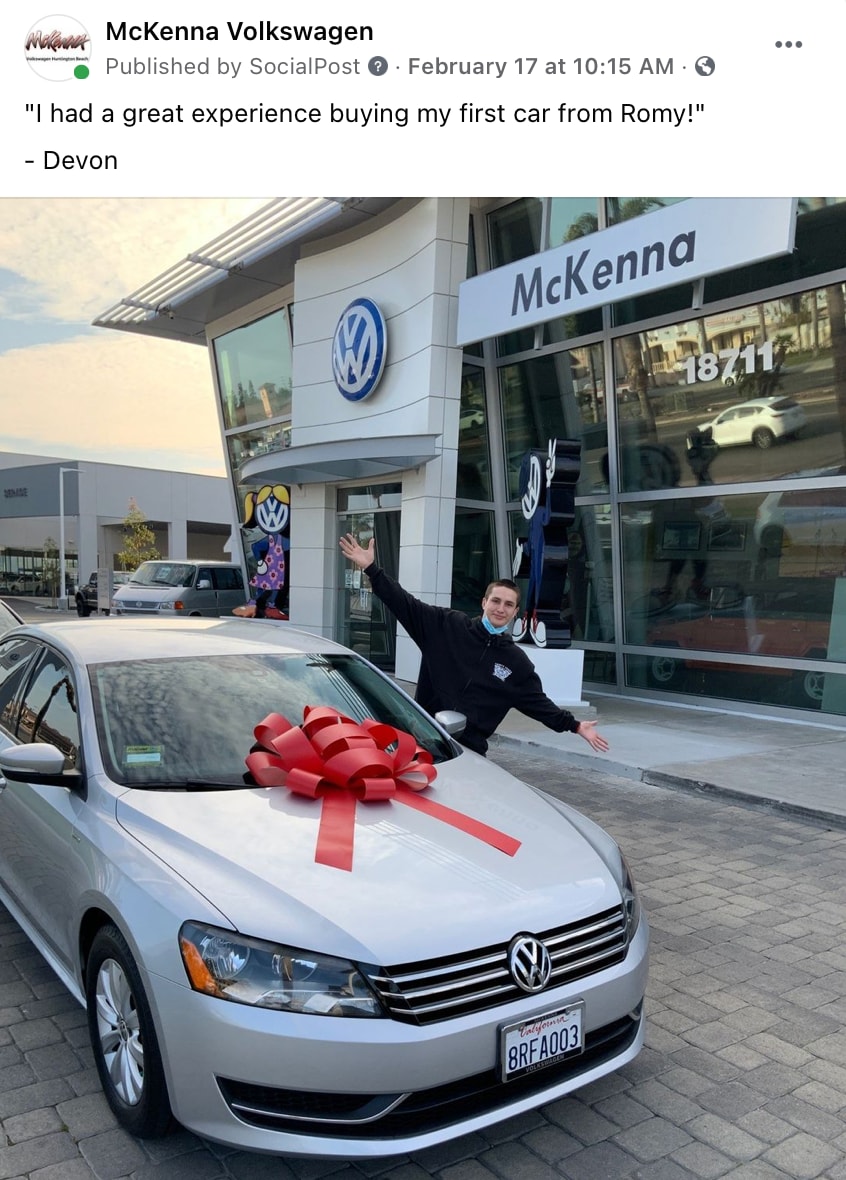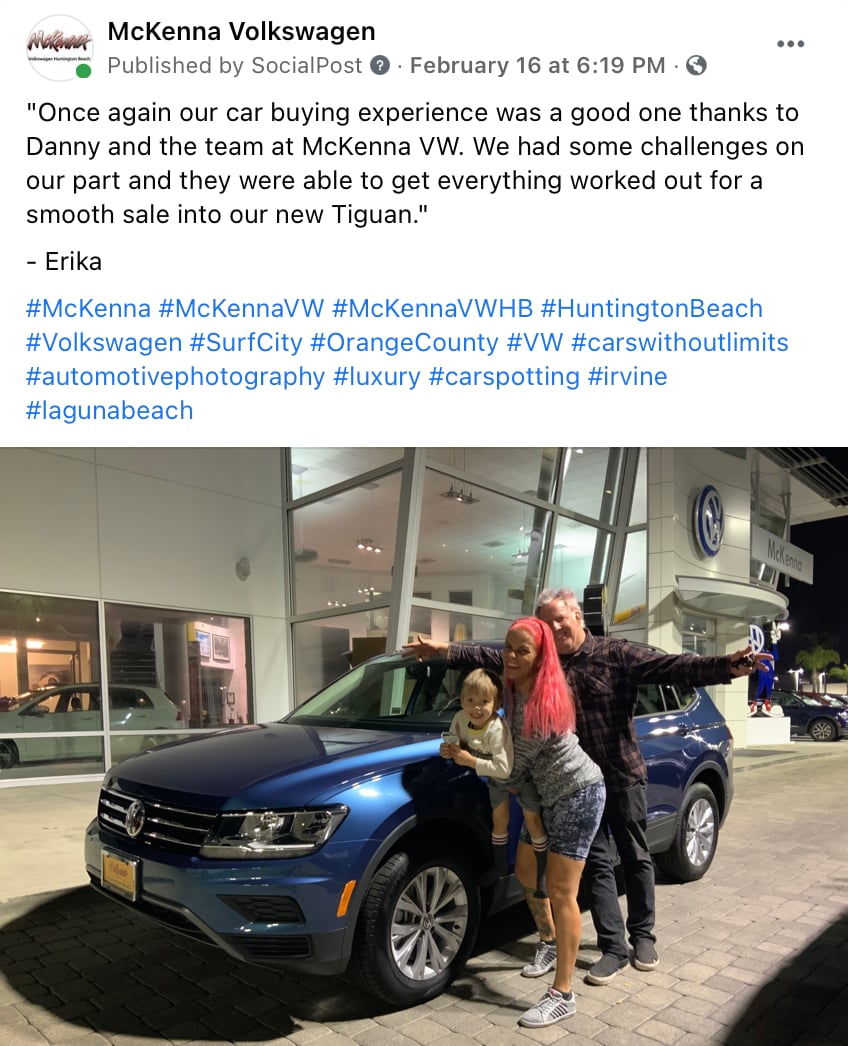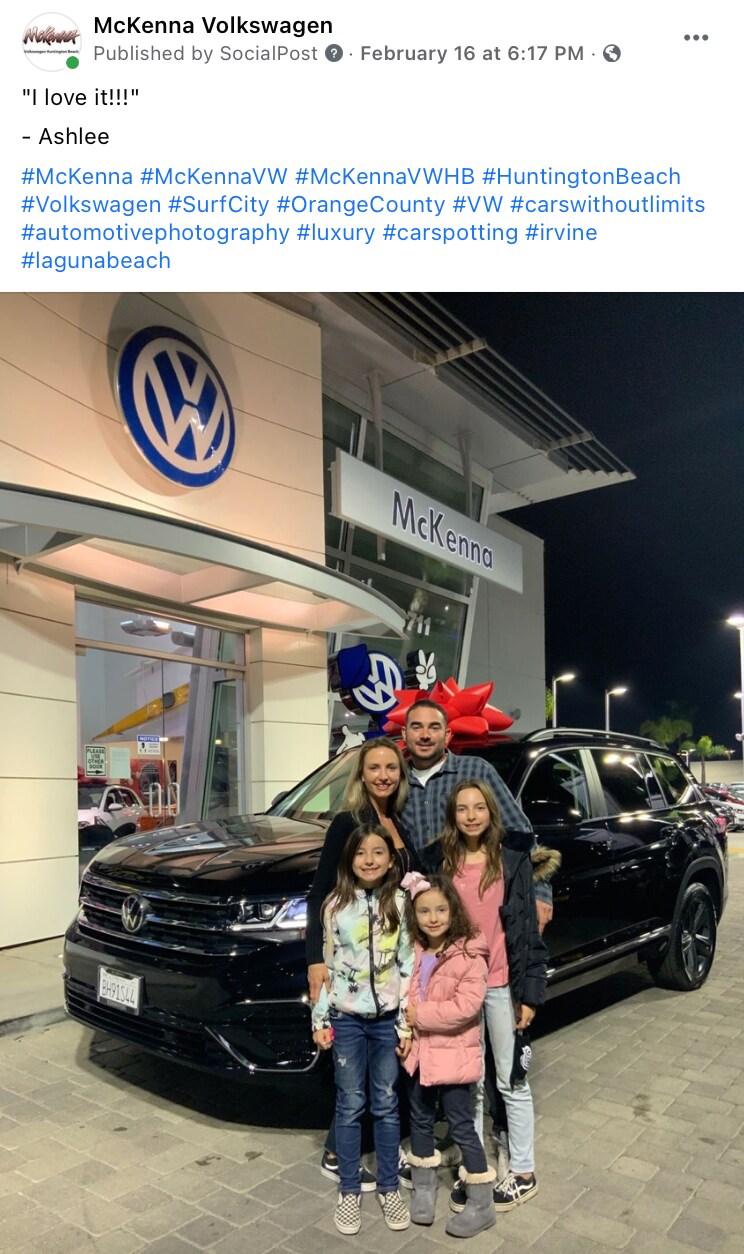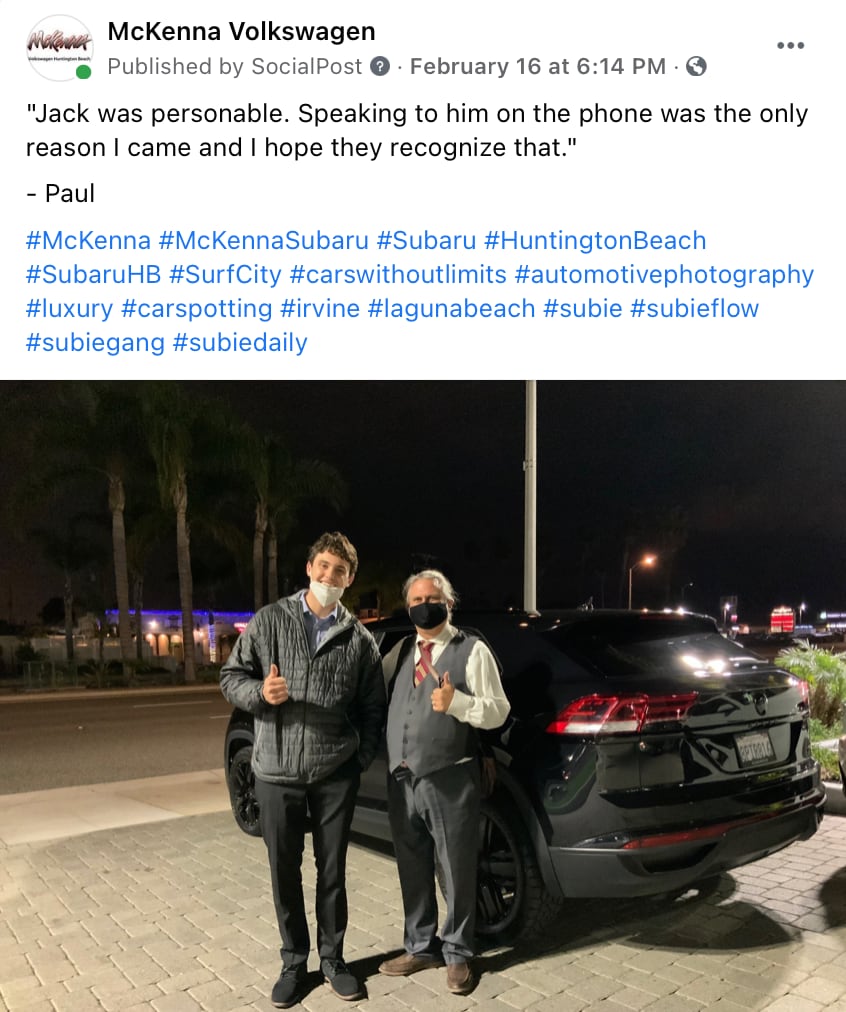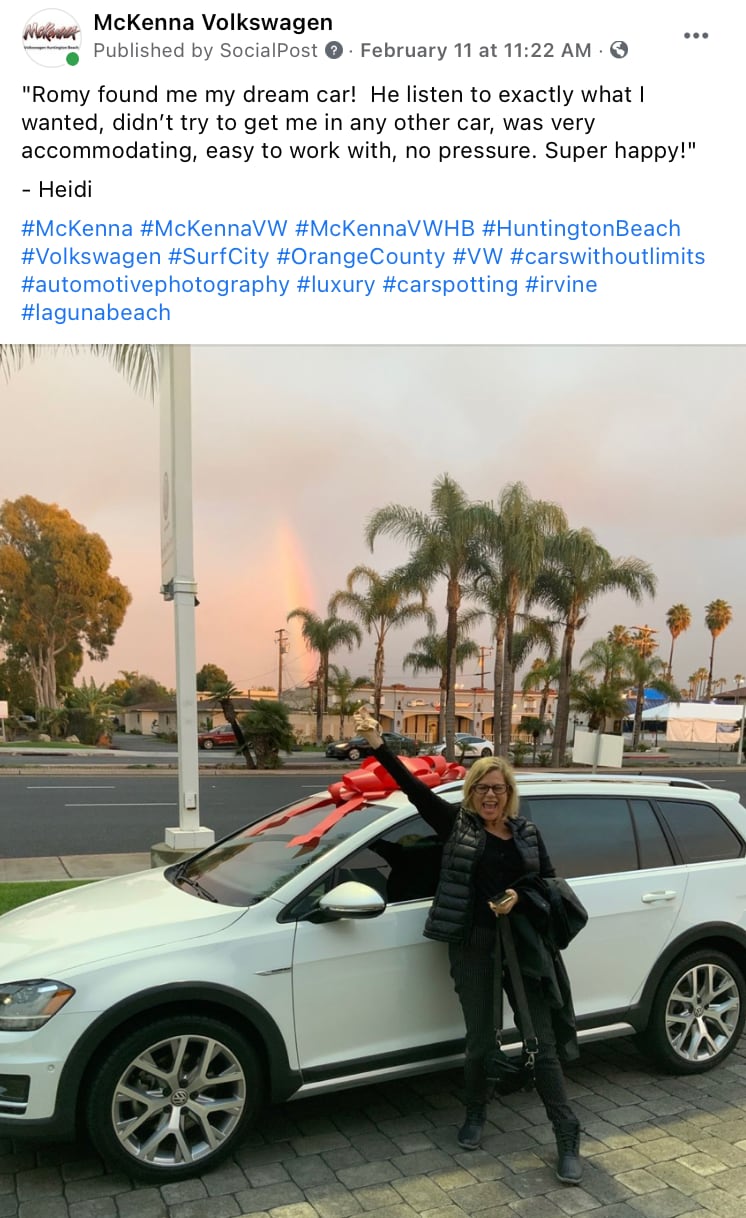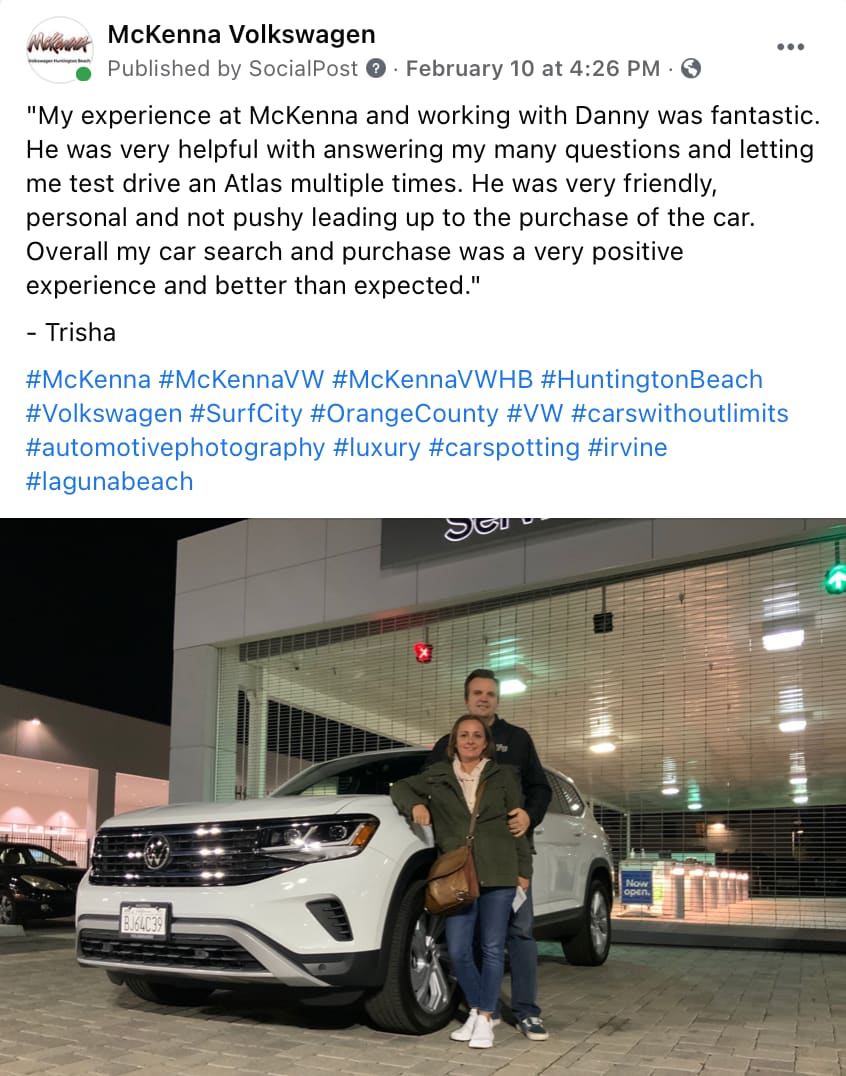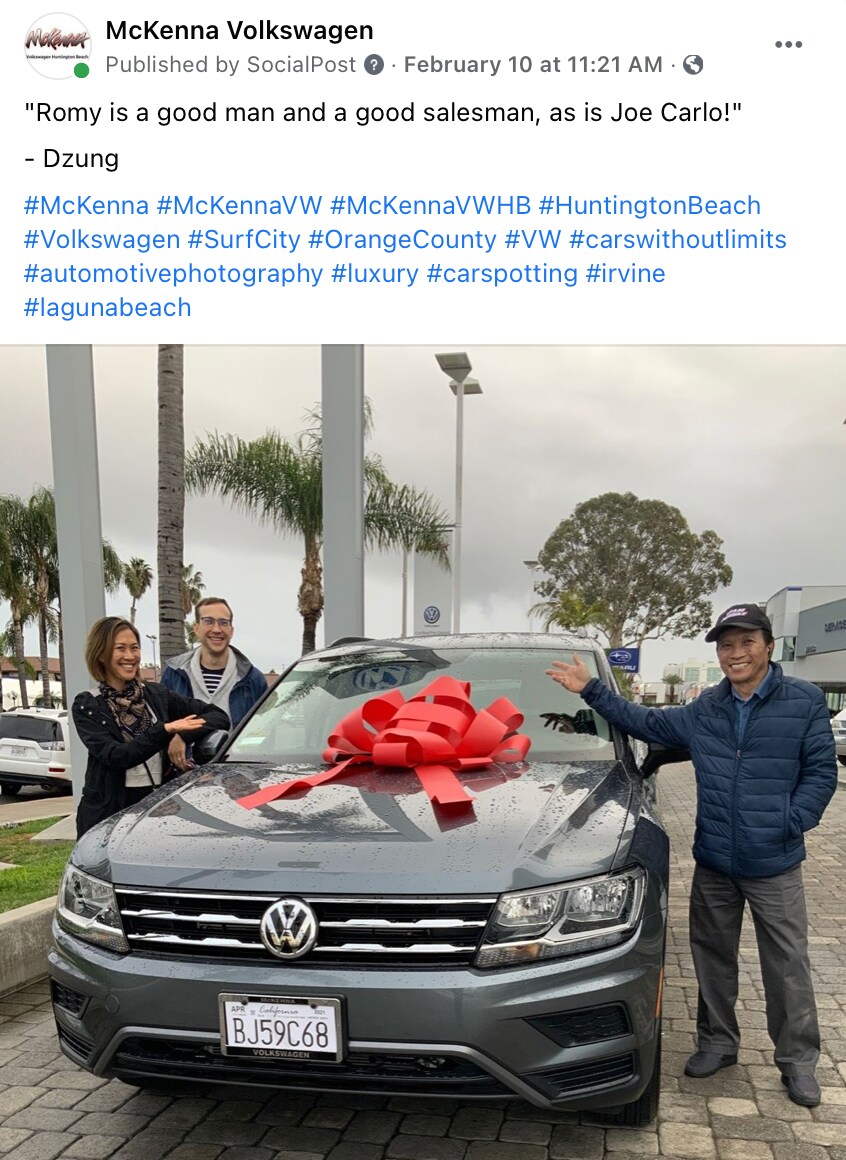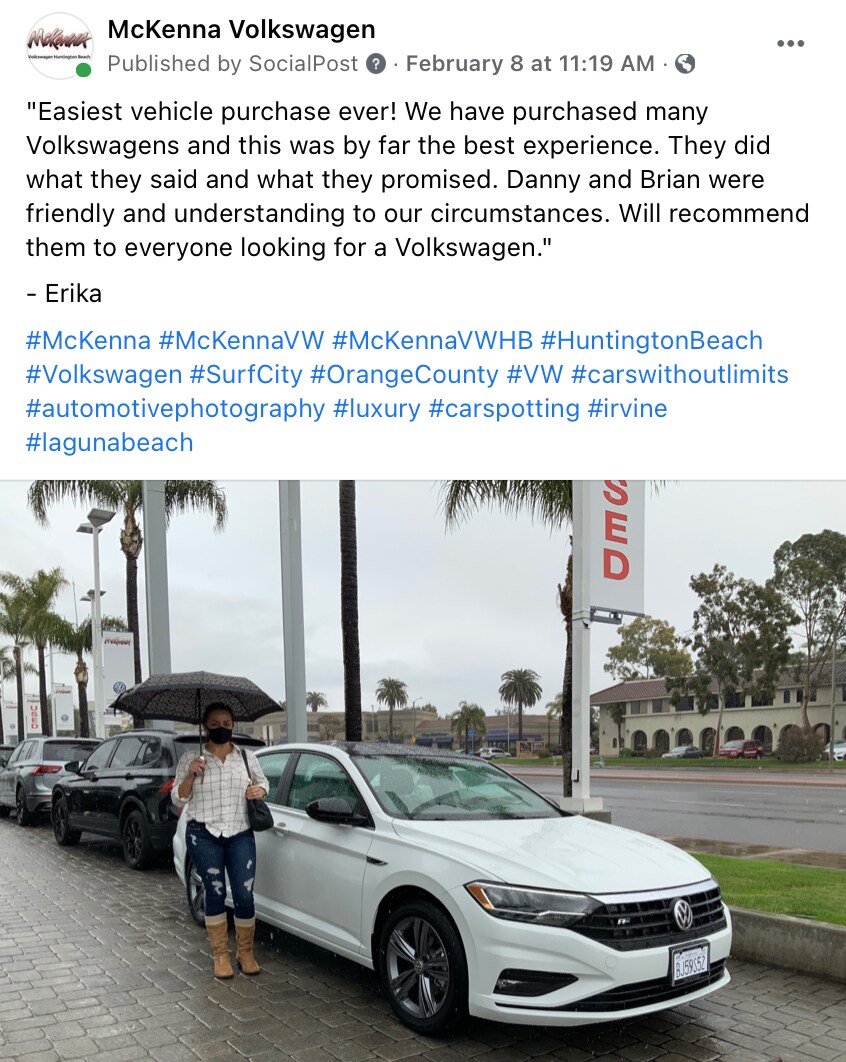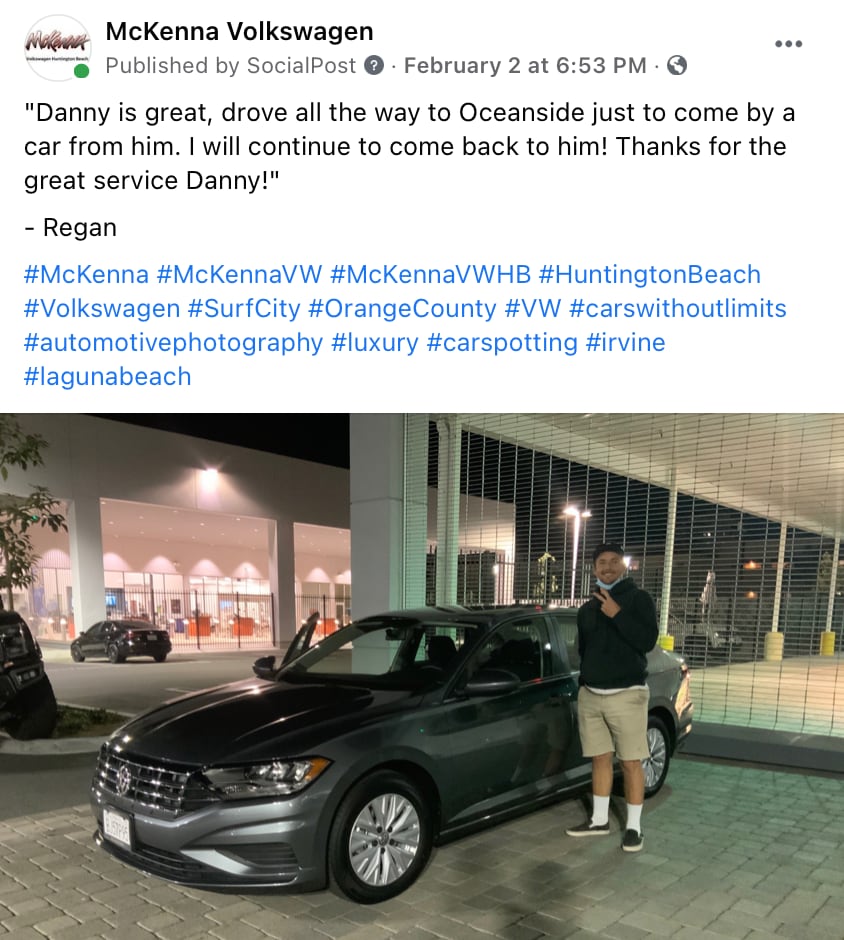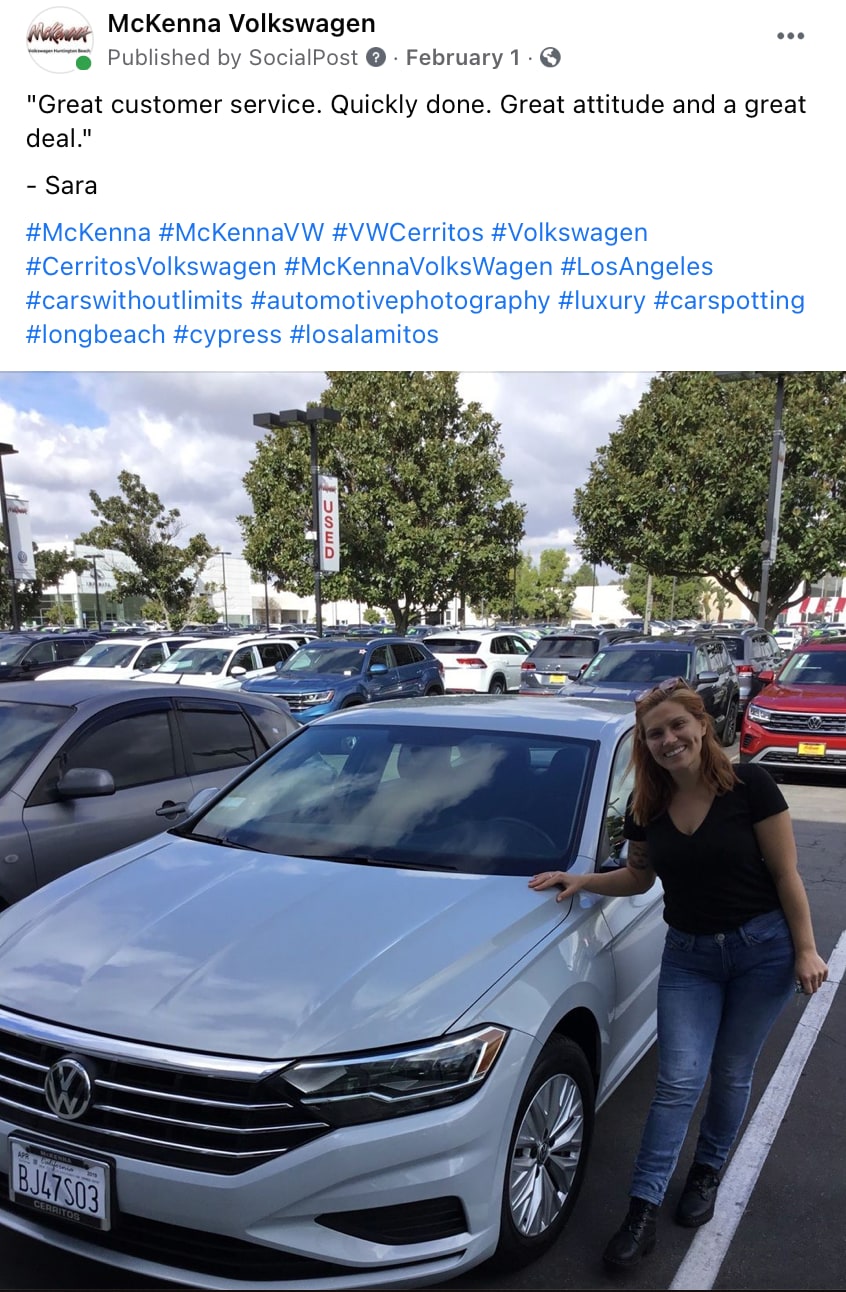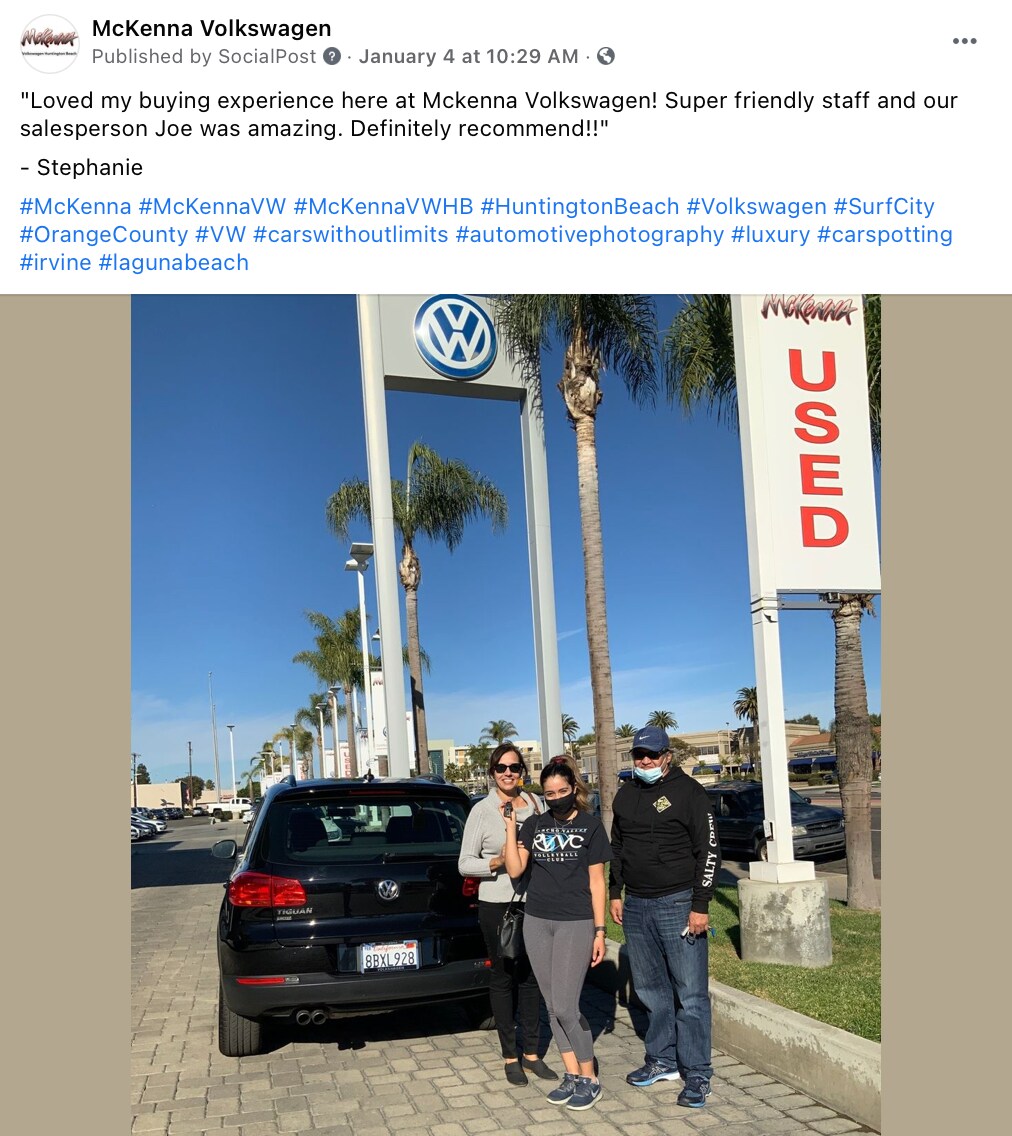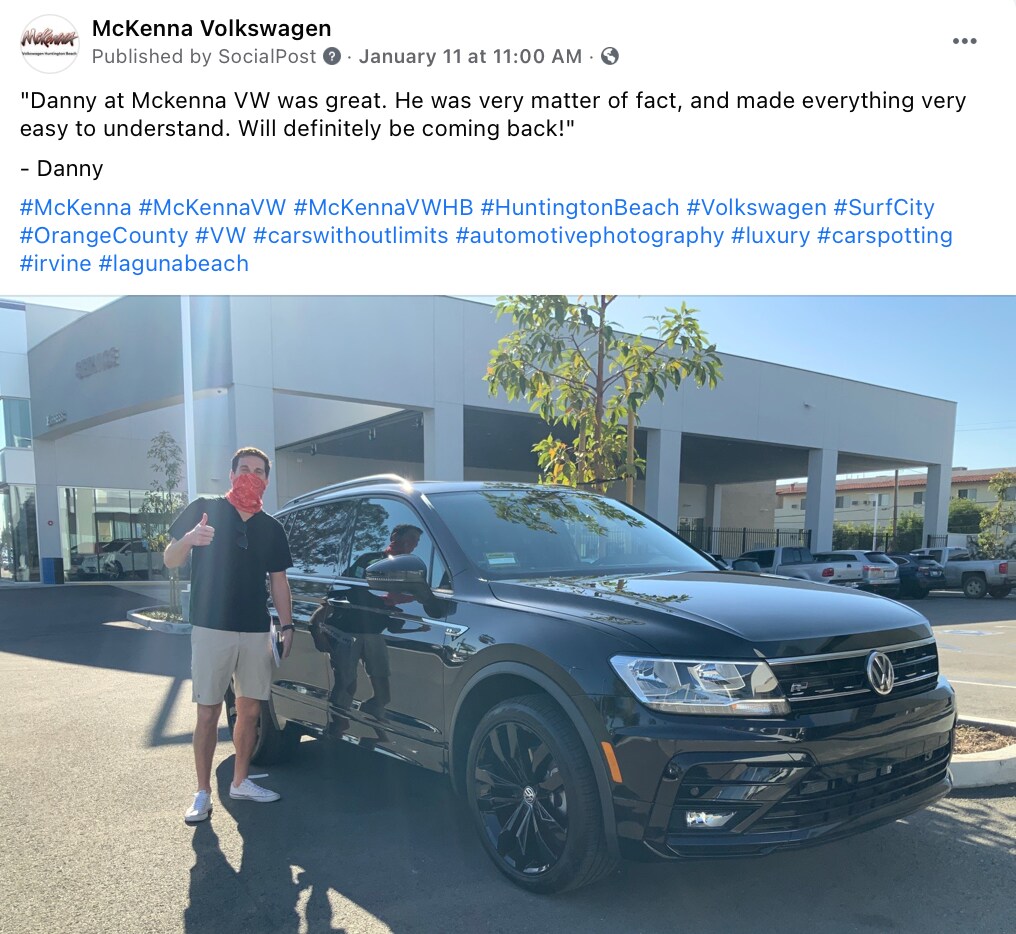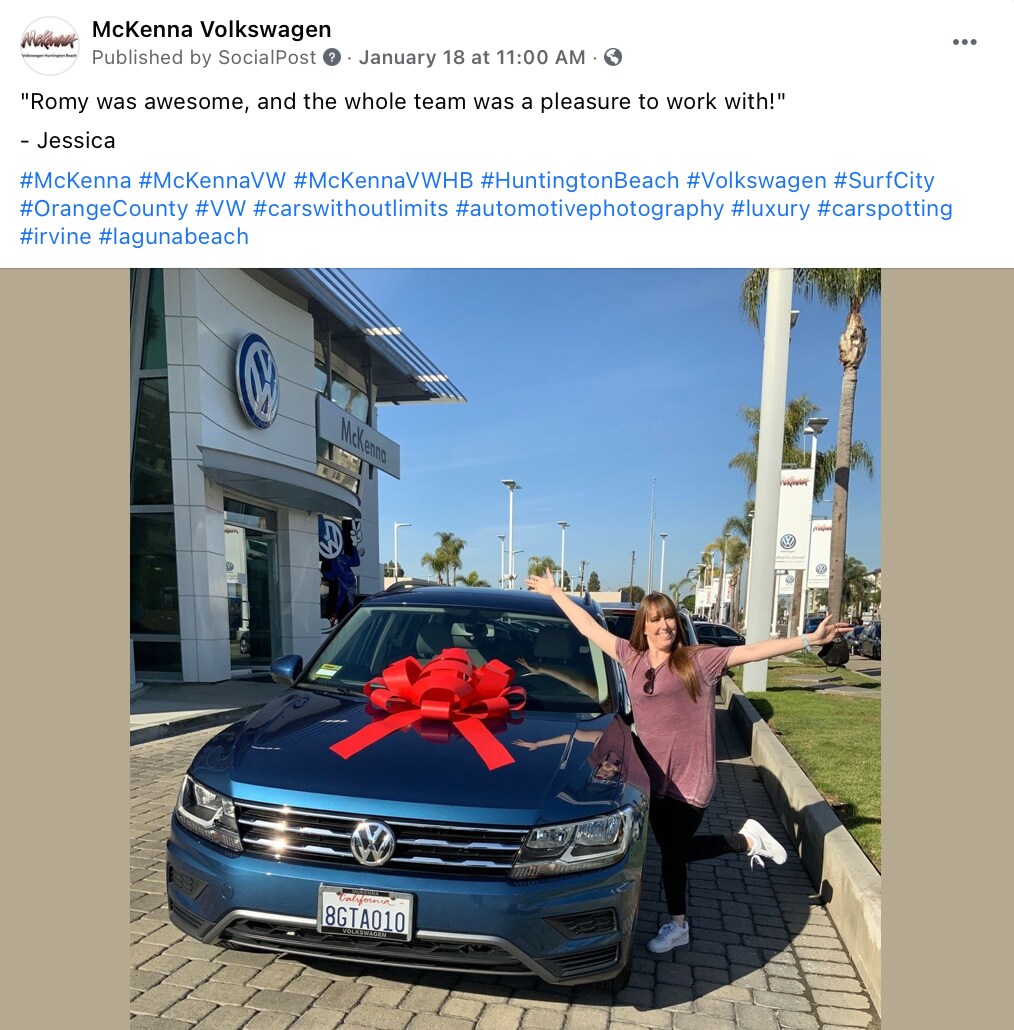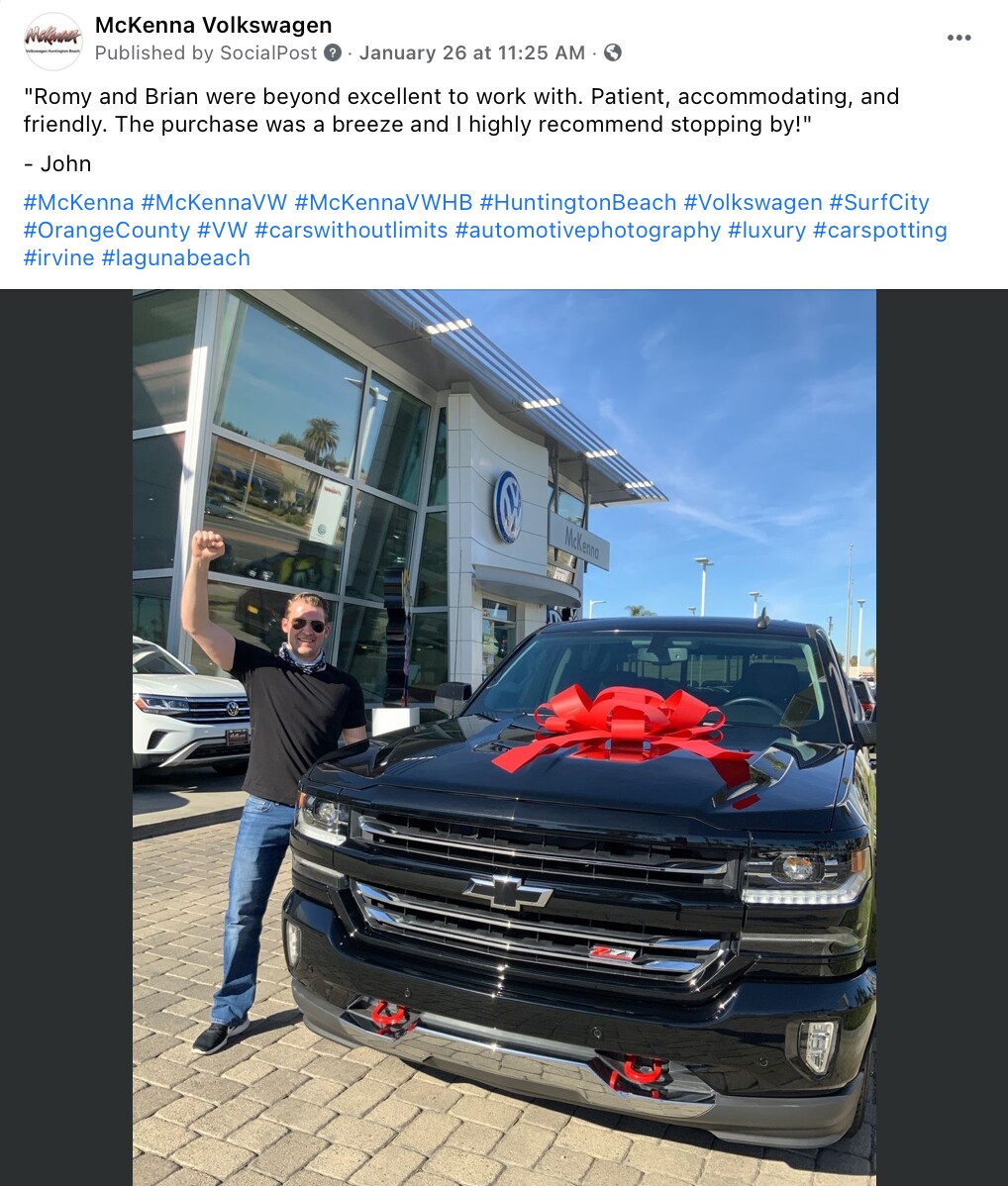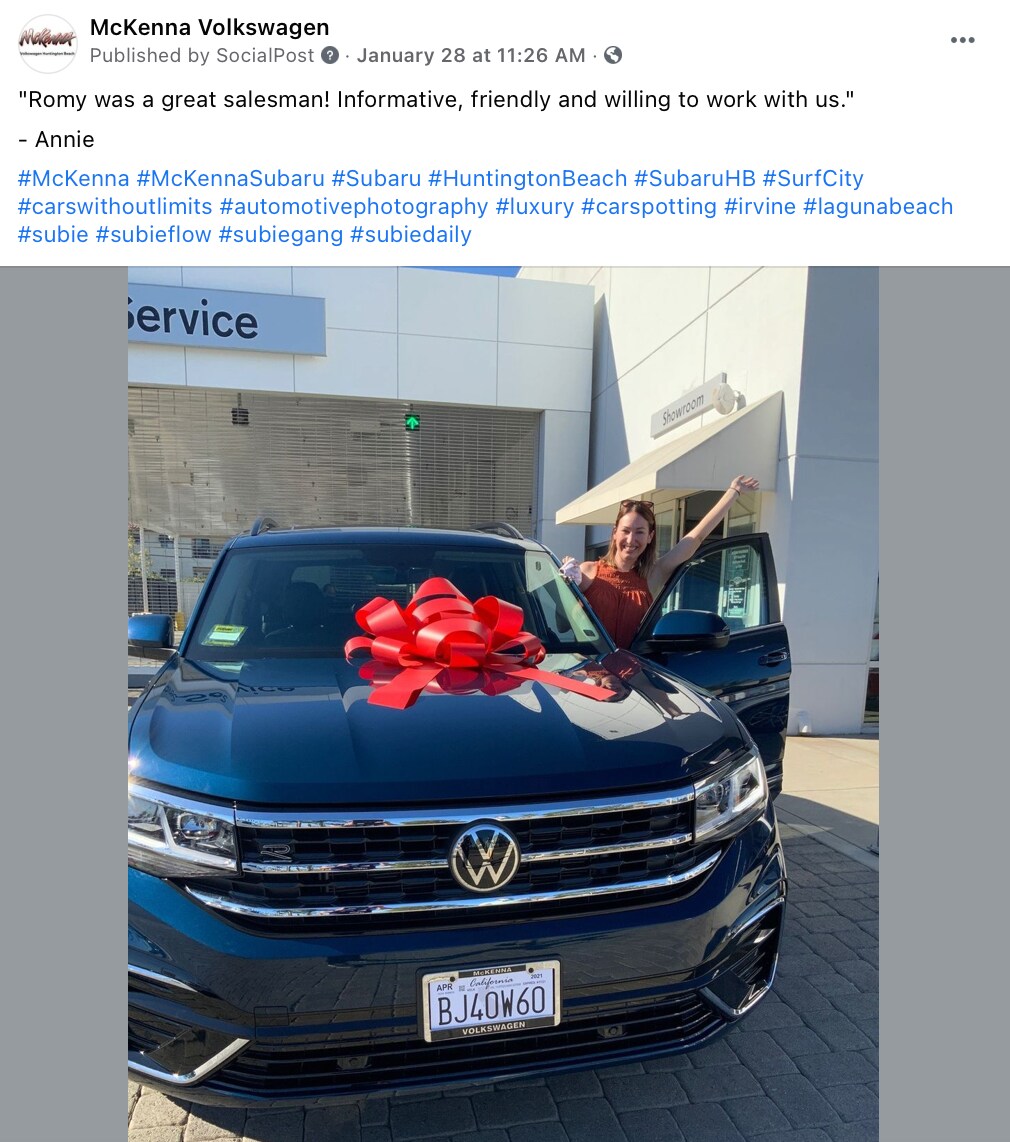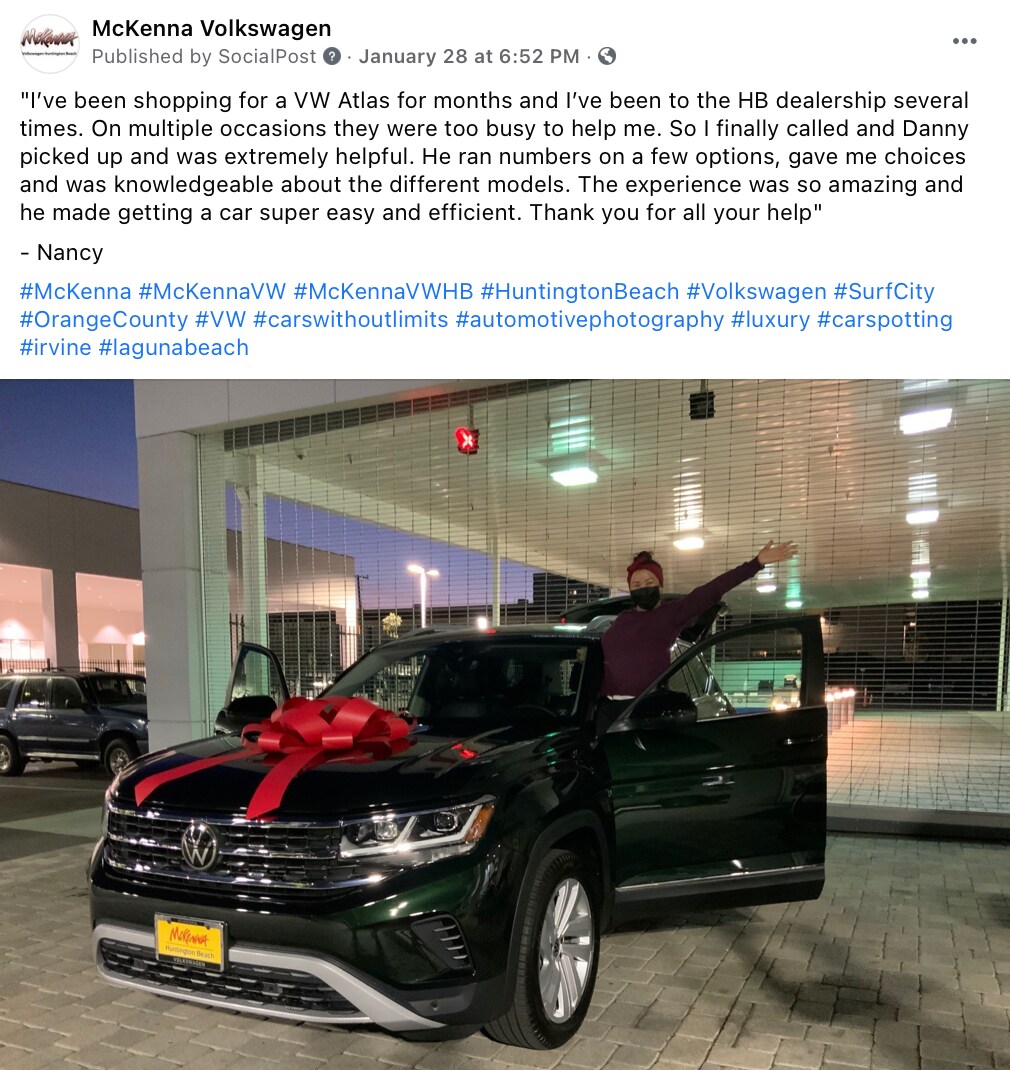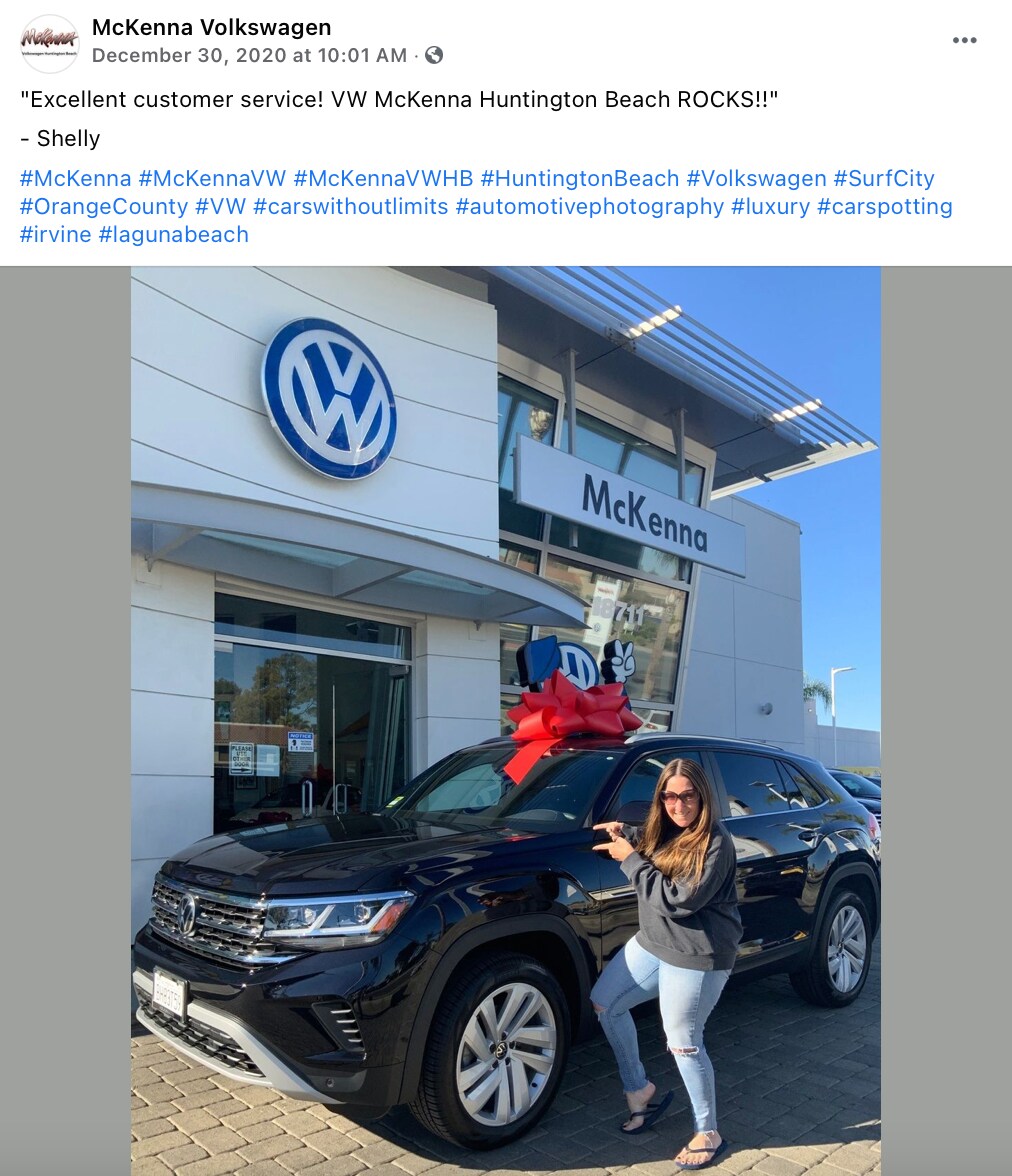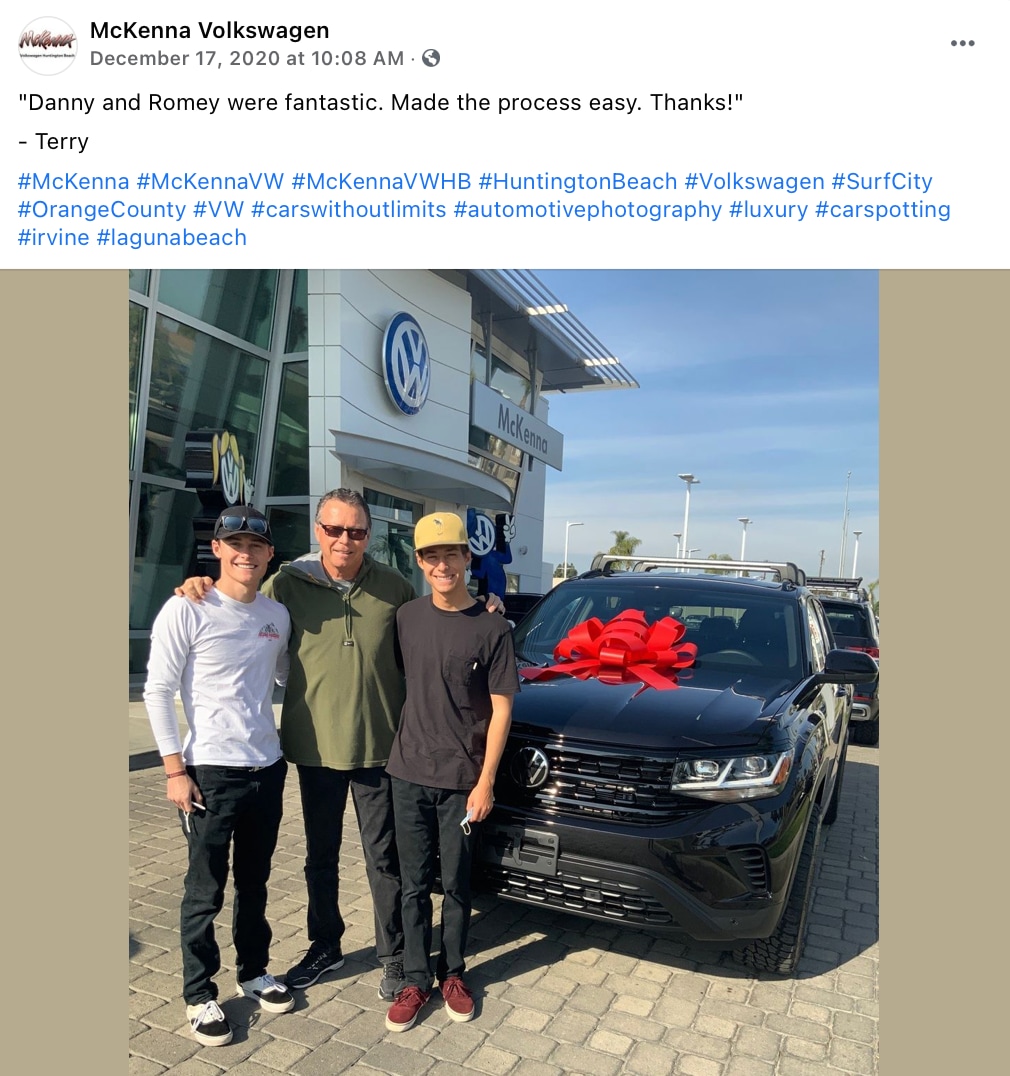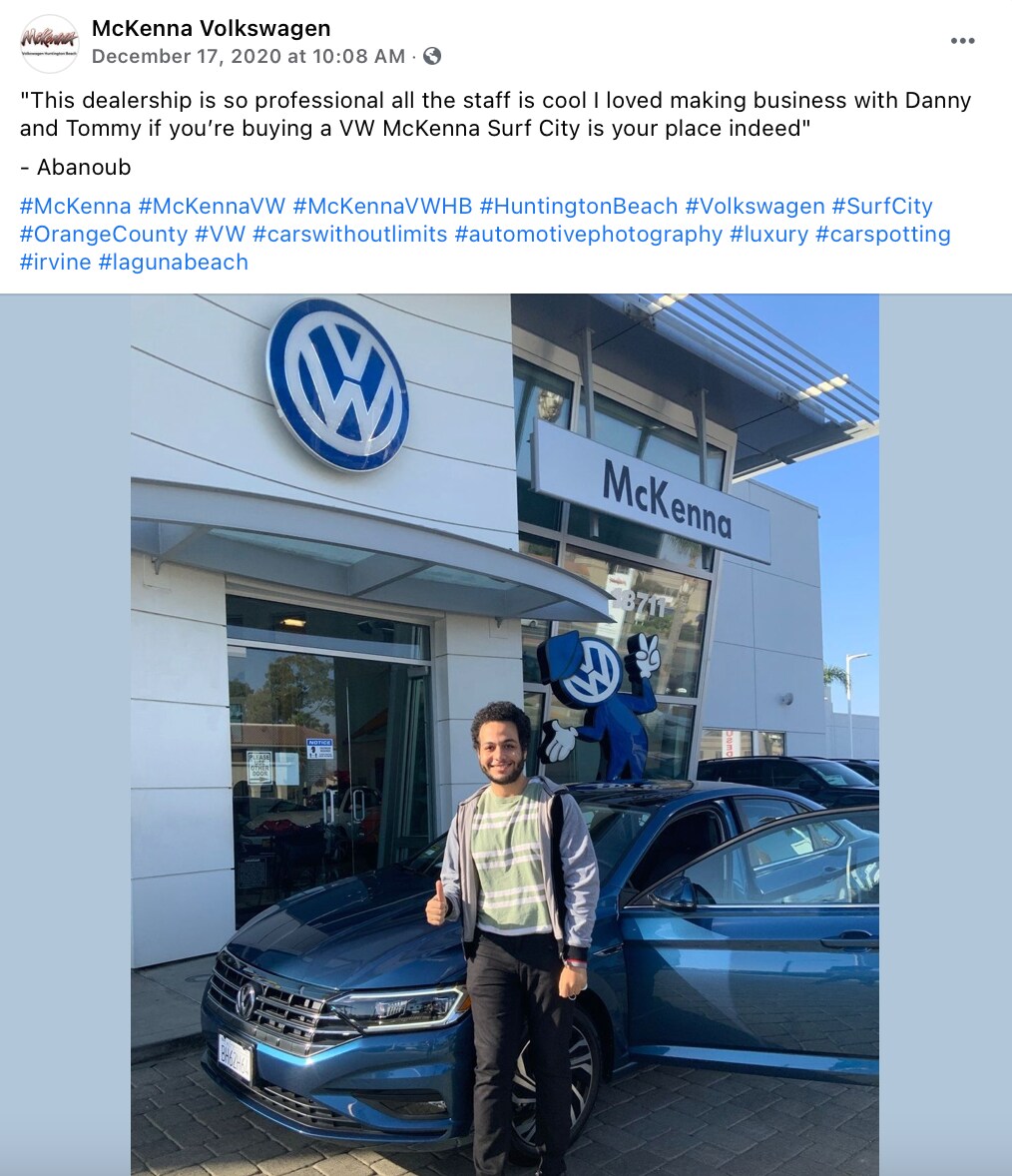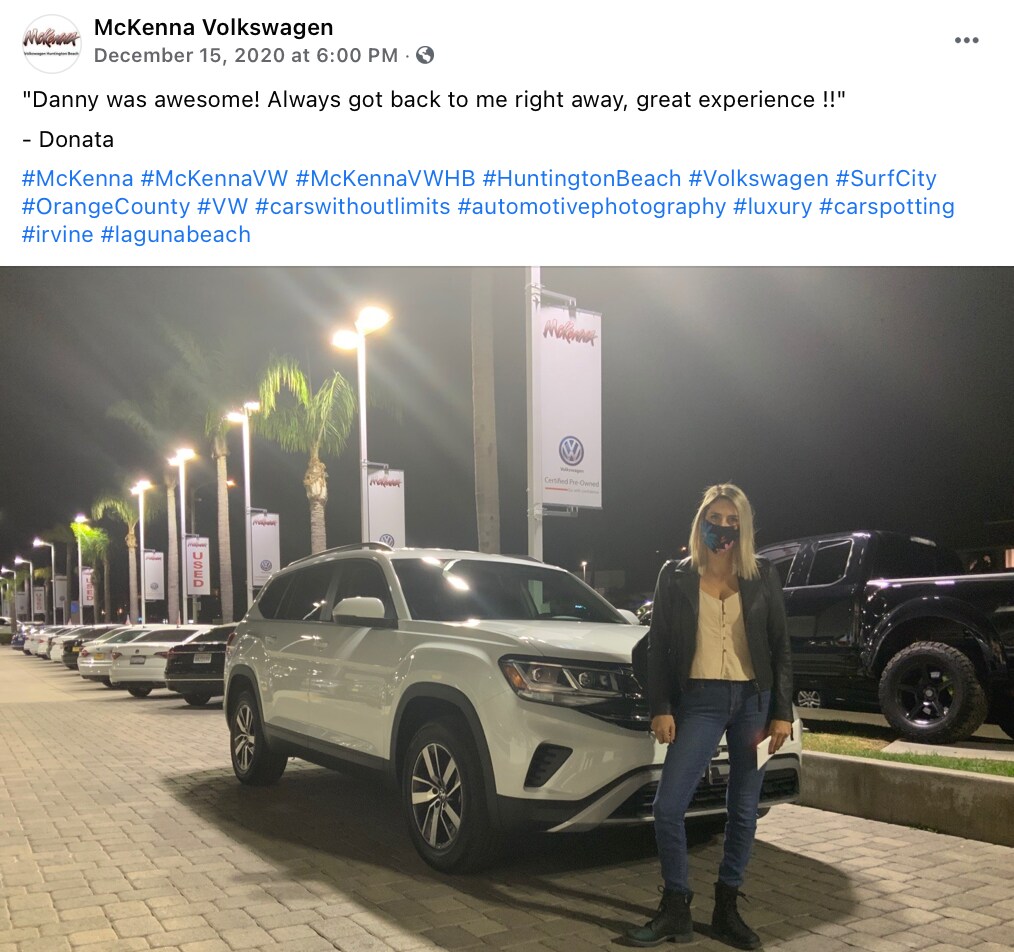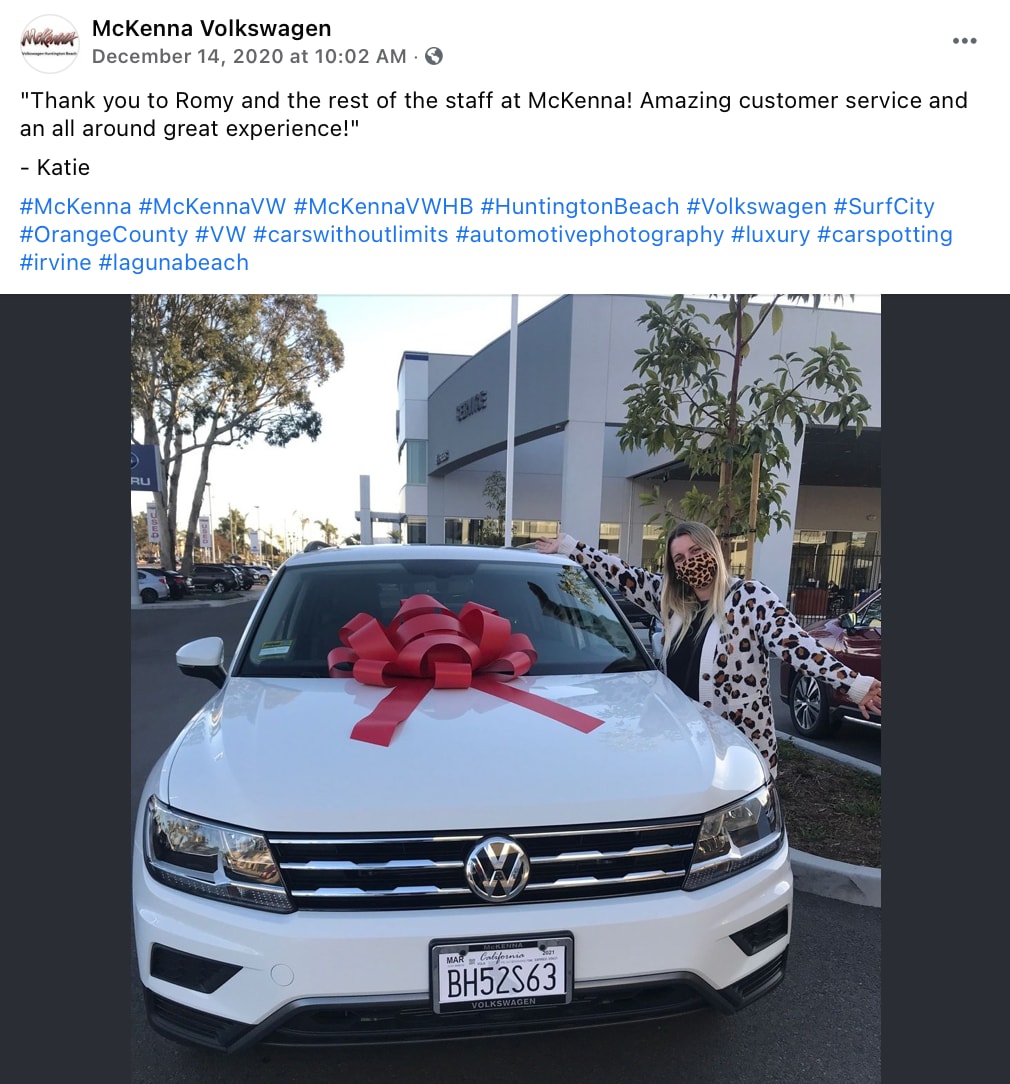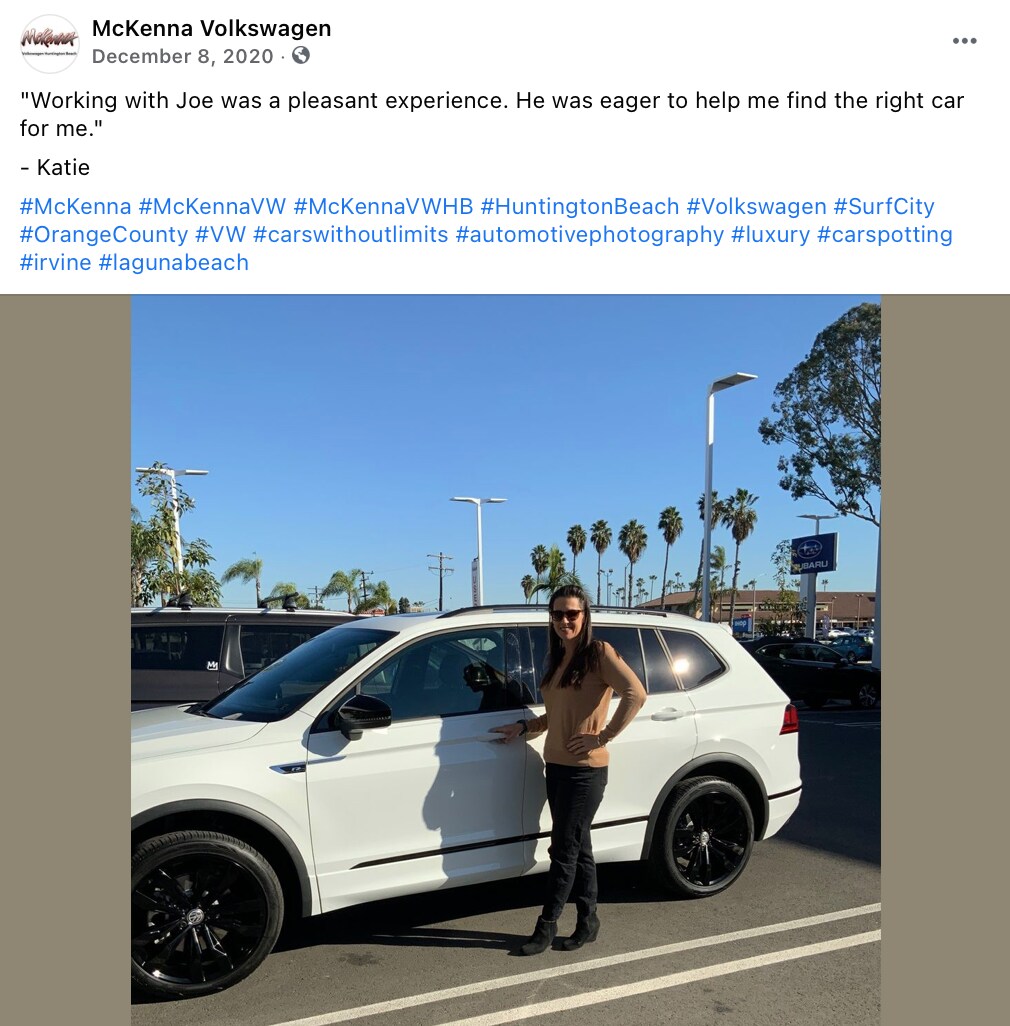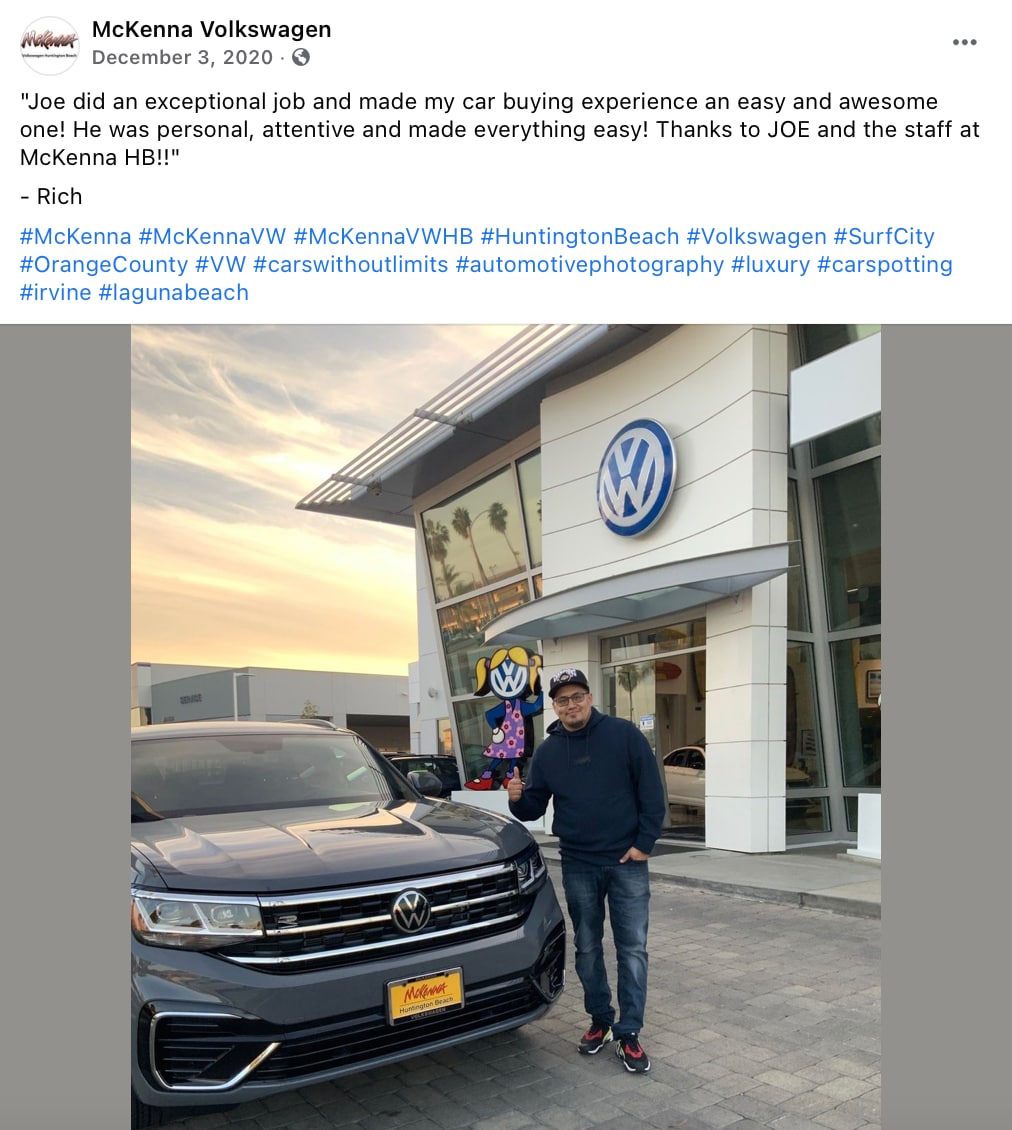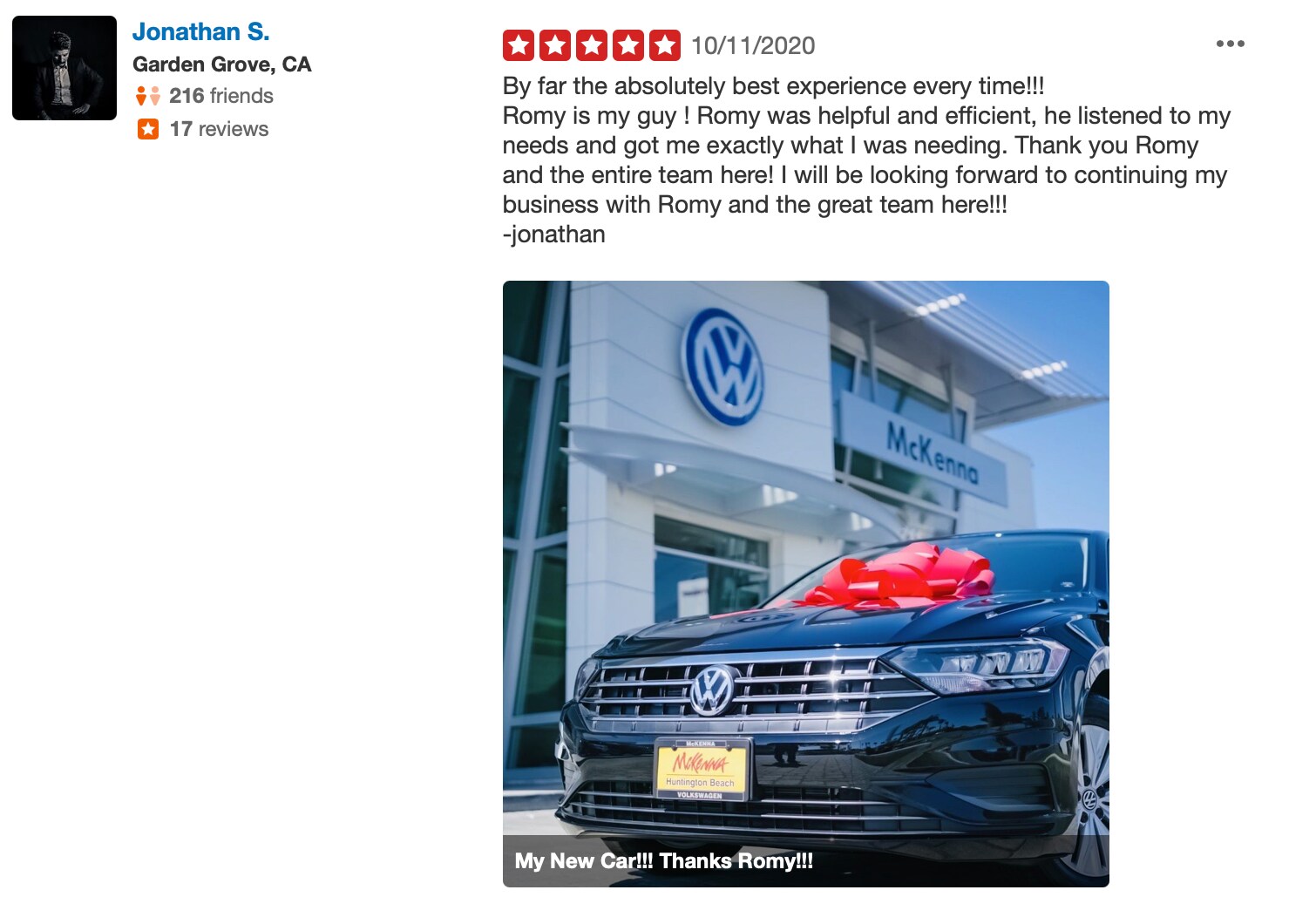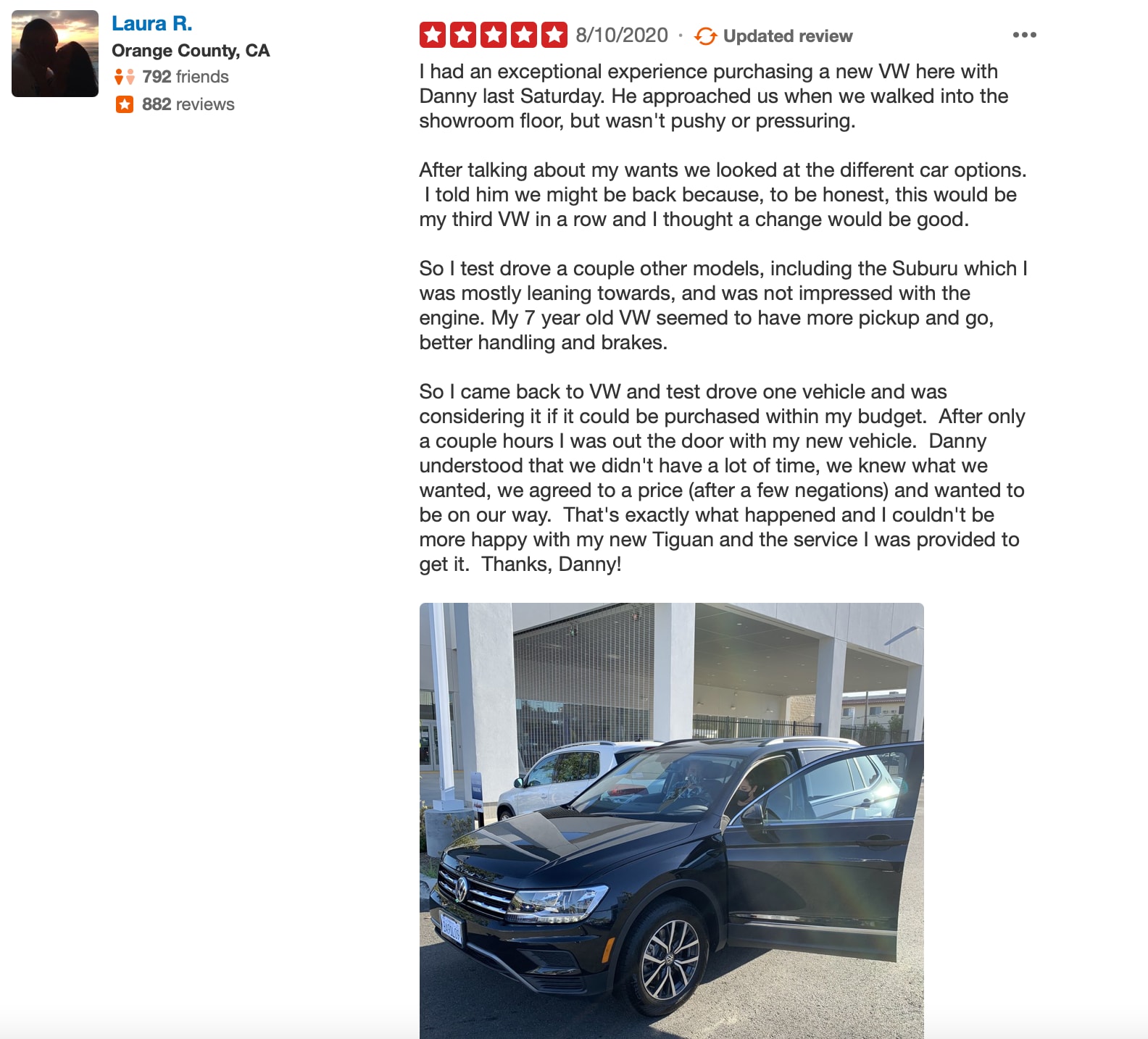 "Joe did an exceptional job and made my car buying experience an easy and awesome one! He was personal, attentive and made everything easy! Thanks to JOE and the staff at McKenna HB!!"
- Rich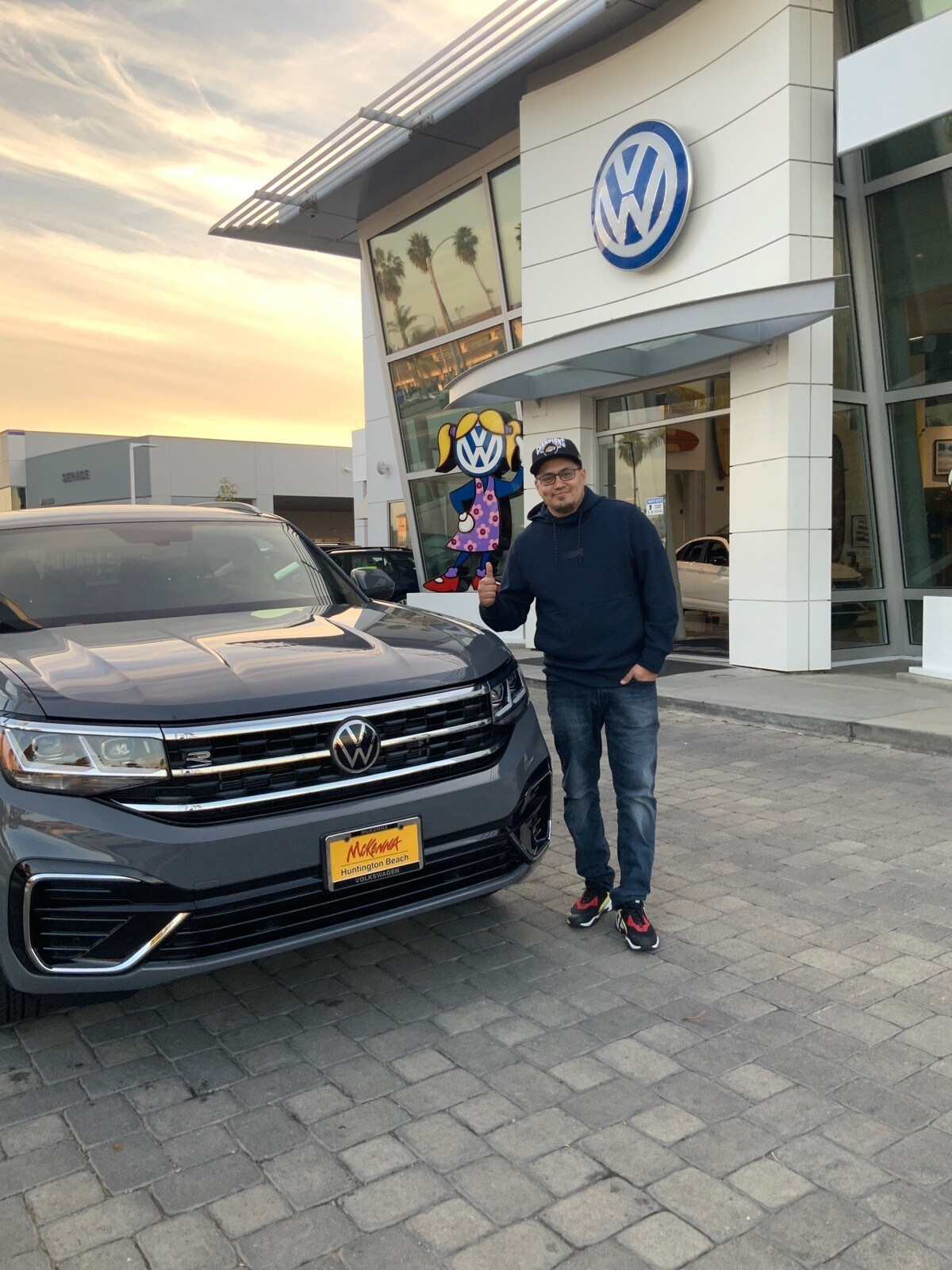 "My experience with Danny and all the McKenna employees was exceptional. I had gone to the Garden Grove location the previous day and my experience was nowhere near today's experience. Danny was able to beat VW of Garden Grove's quote. At no point did I feel uncomfortable or pressured to do anything that I did not feel comfortable with. I can see why Danny has his desk covered with awards. Well deserved!"
- Christina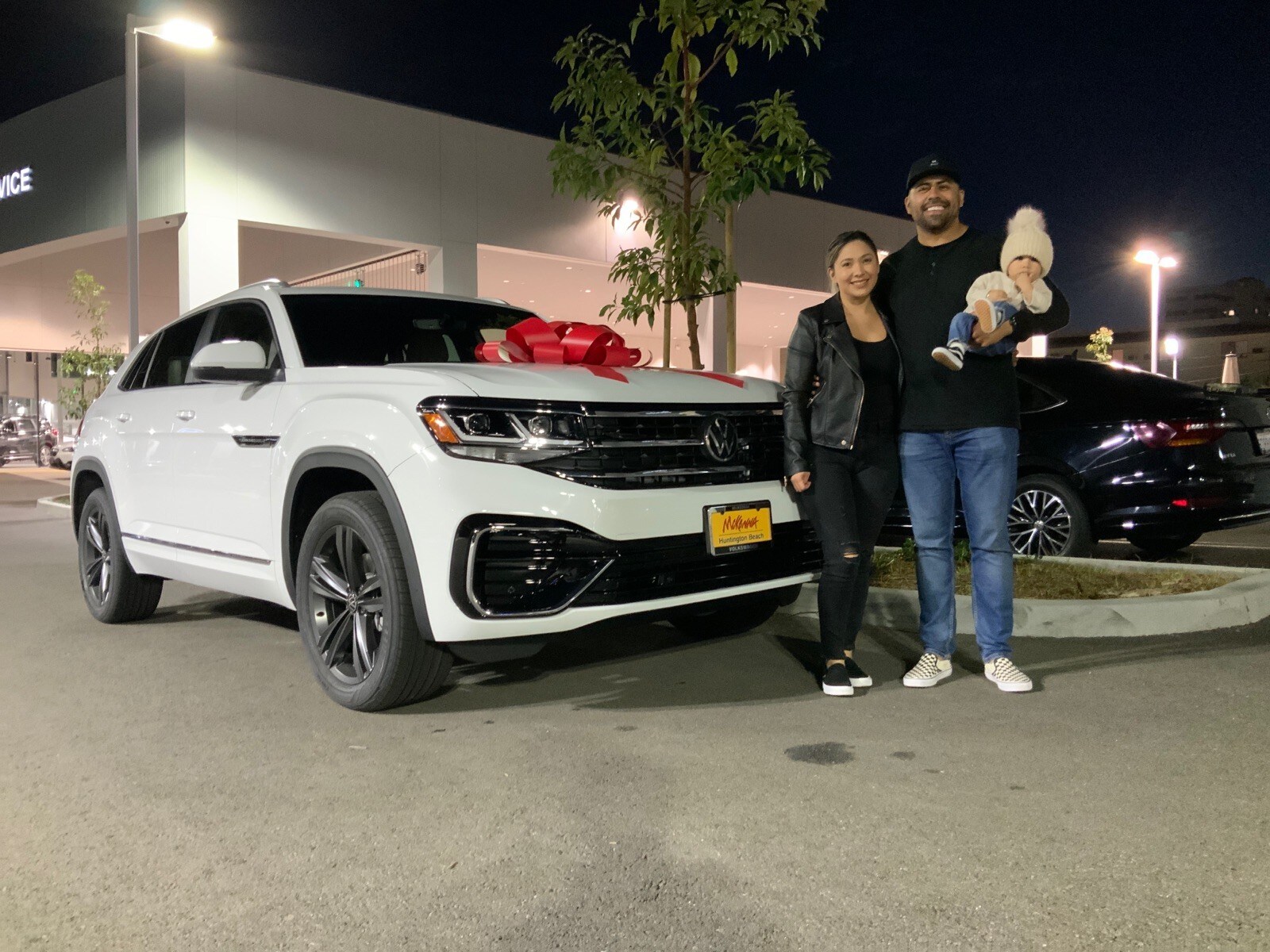 "Romy was very professional and accommodating. He worked diligently to meet my car and financial needs. The car buying process was the best experience I've ever had. He meet all my expectations and am very happy with my VW purchase."
- Teresa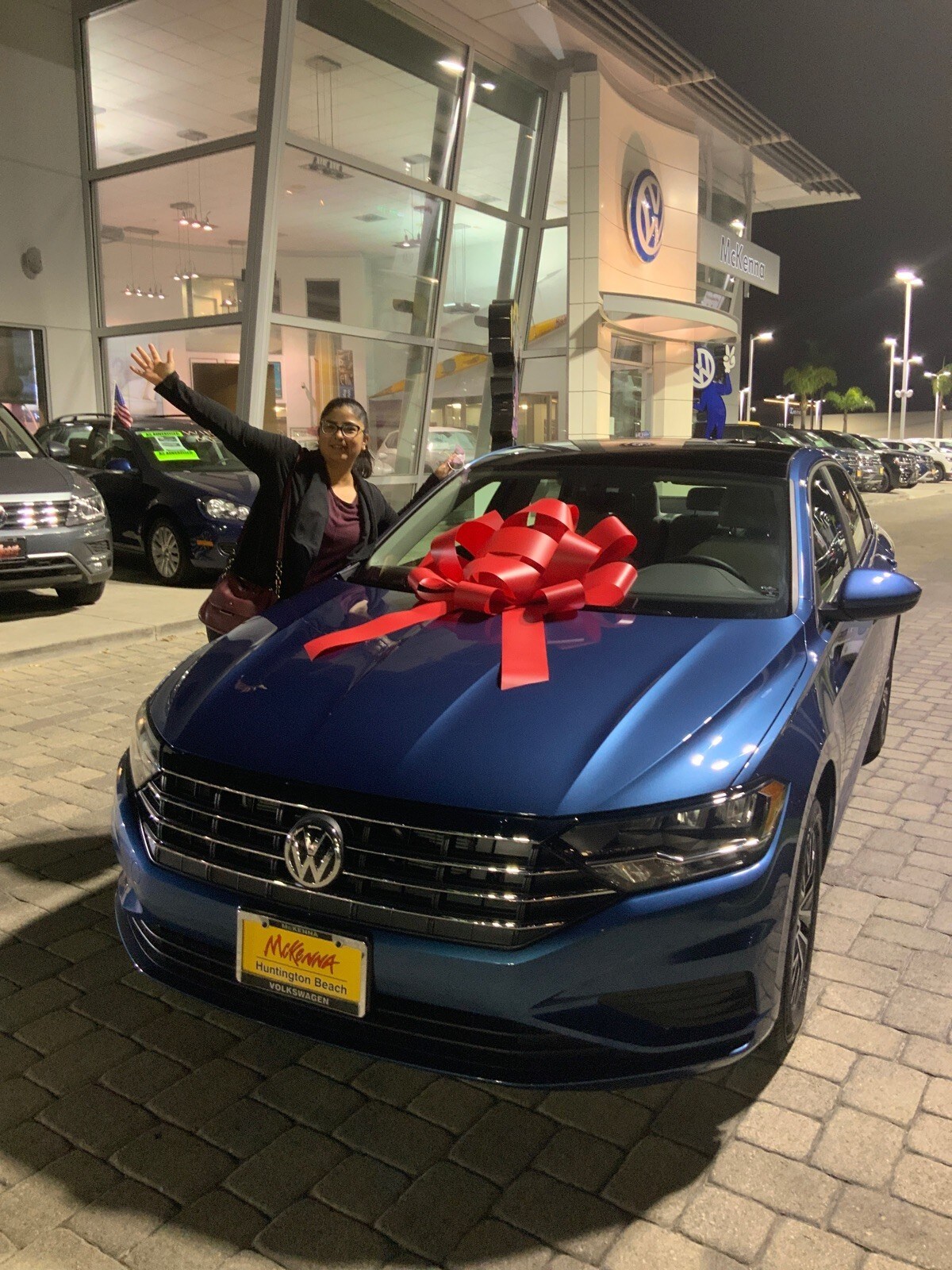 "Met with Danny Maynor for an ATLAS SEL. It was a great experience and quick process purchasing my new SUV! Danny was extremely helpful. He was very knowledgeable about VW brand. He provided all the information I needed to make my decision. I am completely satisfied! I will recommend friends and family for future purchase."
- Thai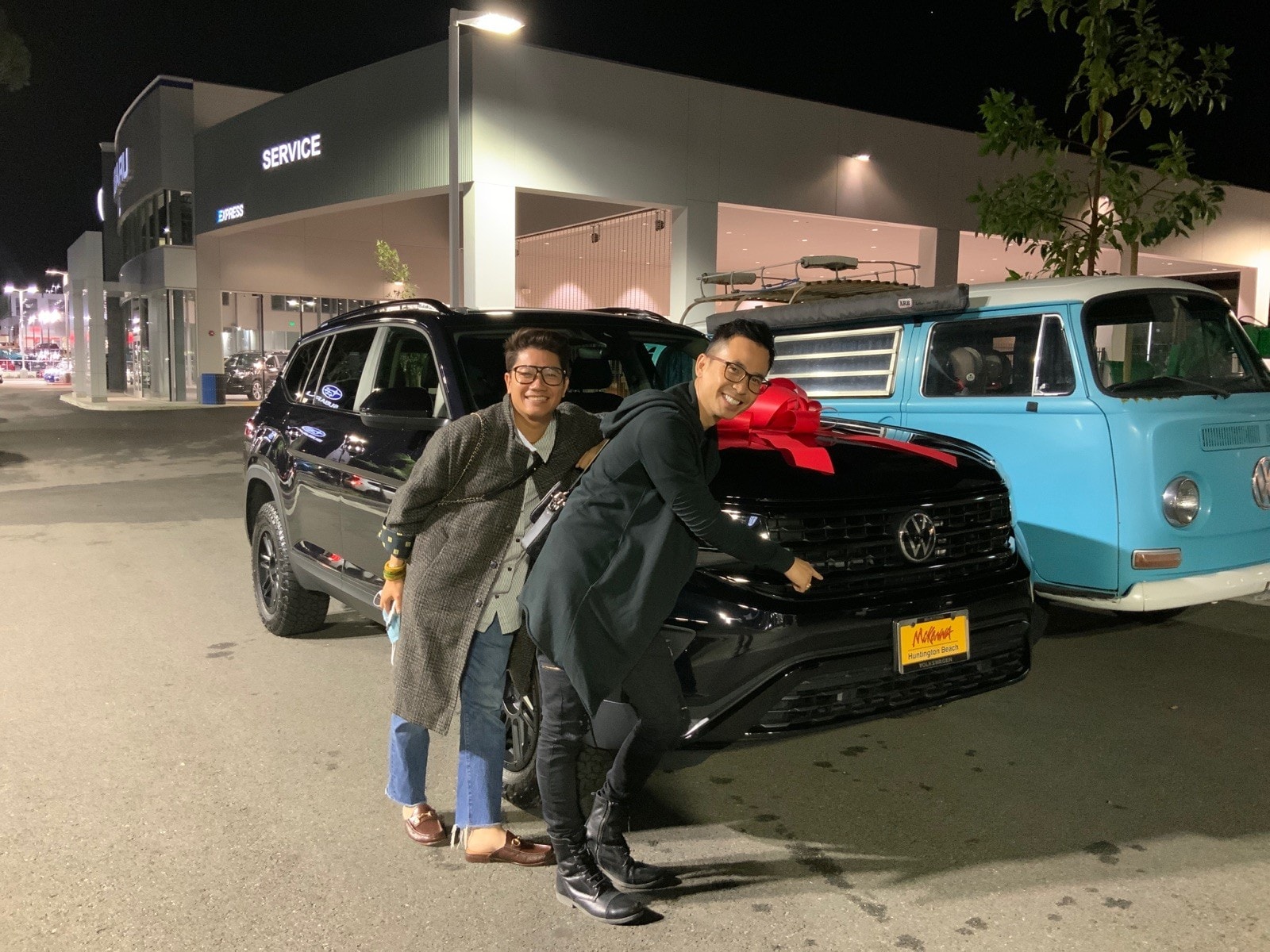 "This was the most relaxed and comfortable experience my wife and I have had shopping for a car. Romy Bhardwaj was super easy-going and helpful explaining the differences between the different trims and models. He helped us get a great interest rate and we went home with a car on a day we only planned on looking. We'll definitely recommend Romy and McKenna VW to our friends and family looking for a new car."
- Arin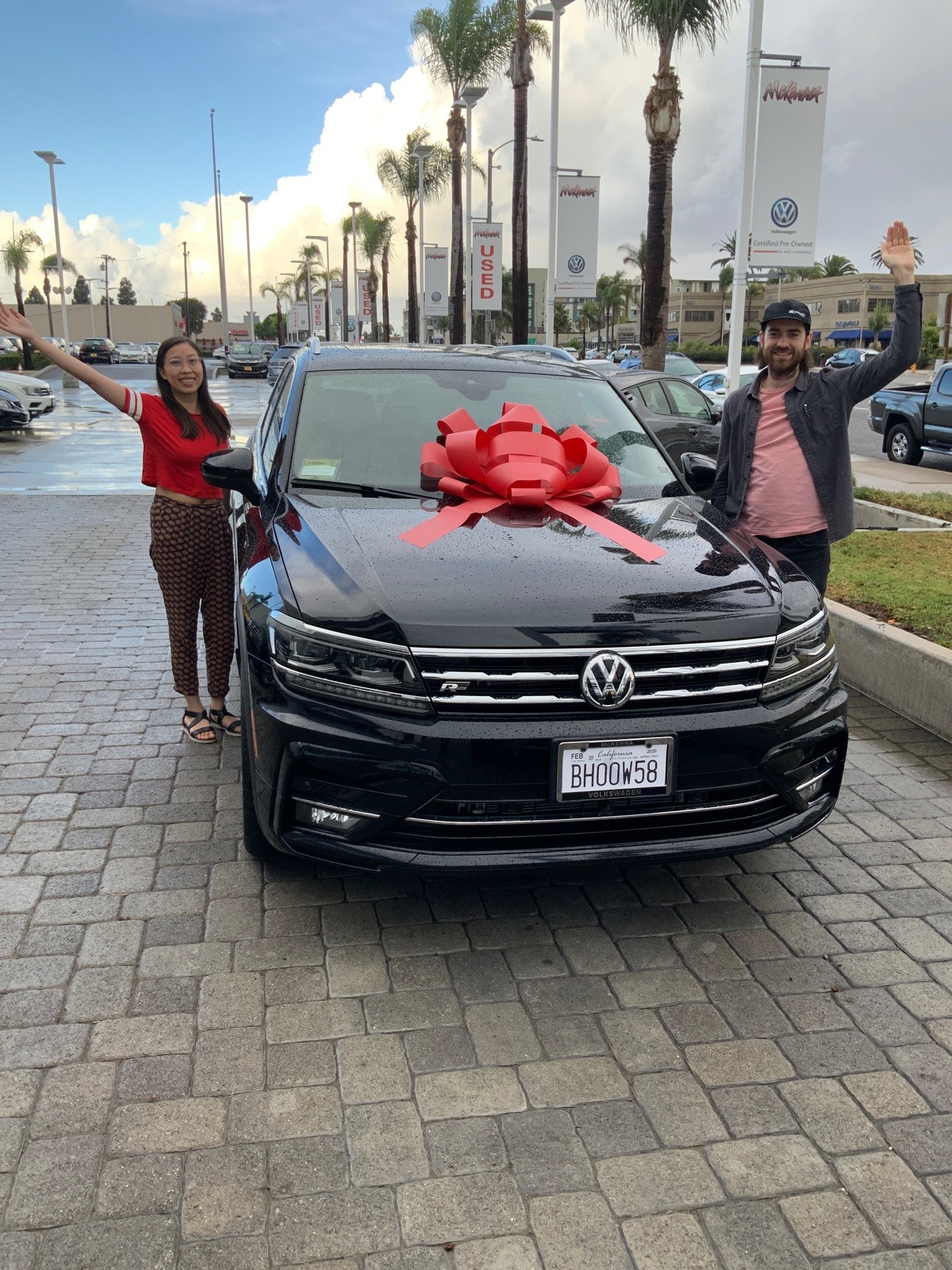 "Tom was one of the best guys. He helped me with my second new car for my family. He gave me a good price for my new mom car, an Atlas 2021. He is really patience if you come with your kids. Definitely, one of the best sales person."
- Ariana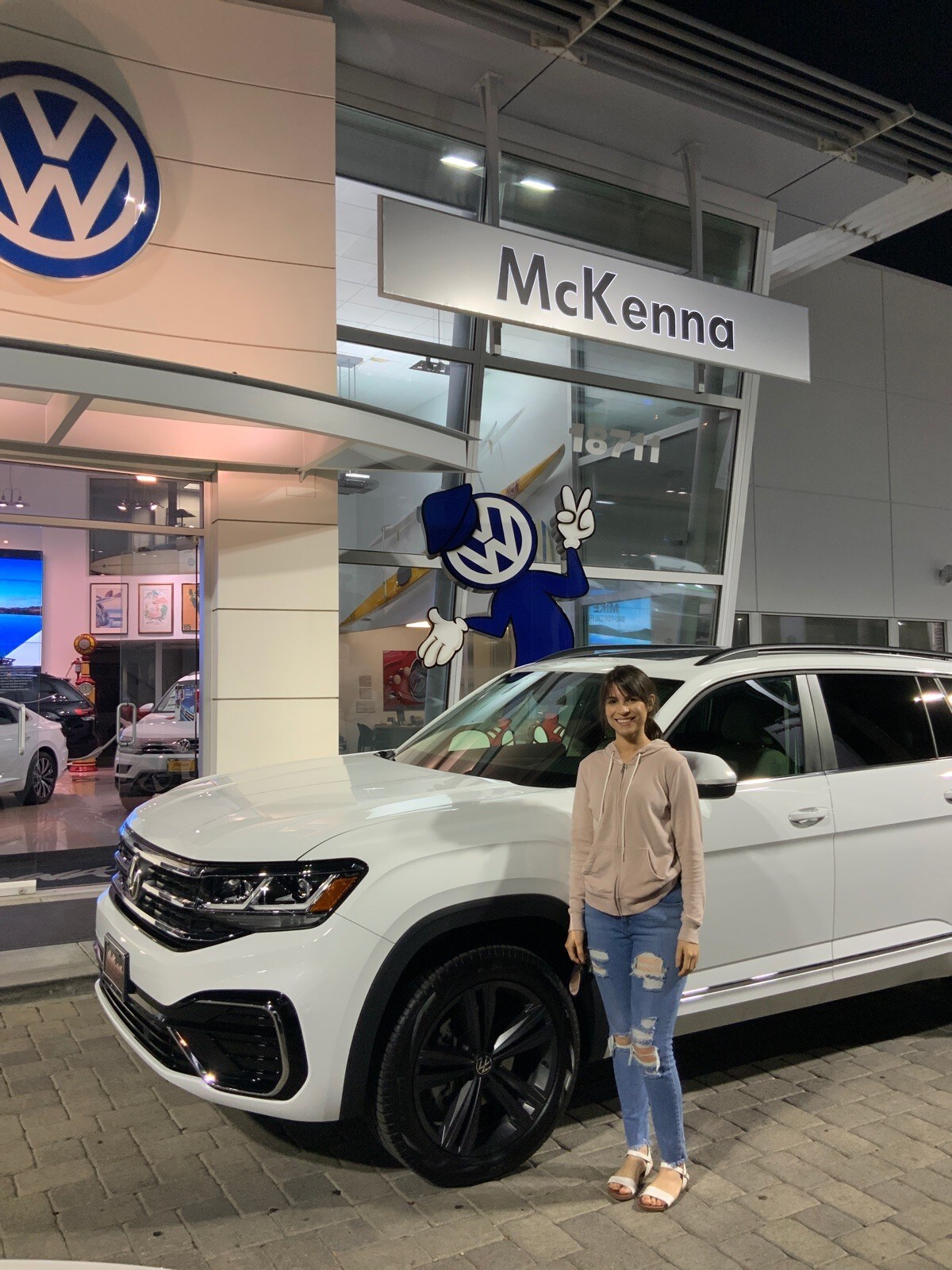 "Romy was great! Very nice, funny and most importantly helpful."
- Riley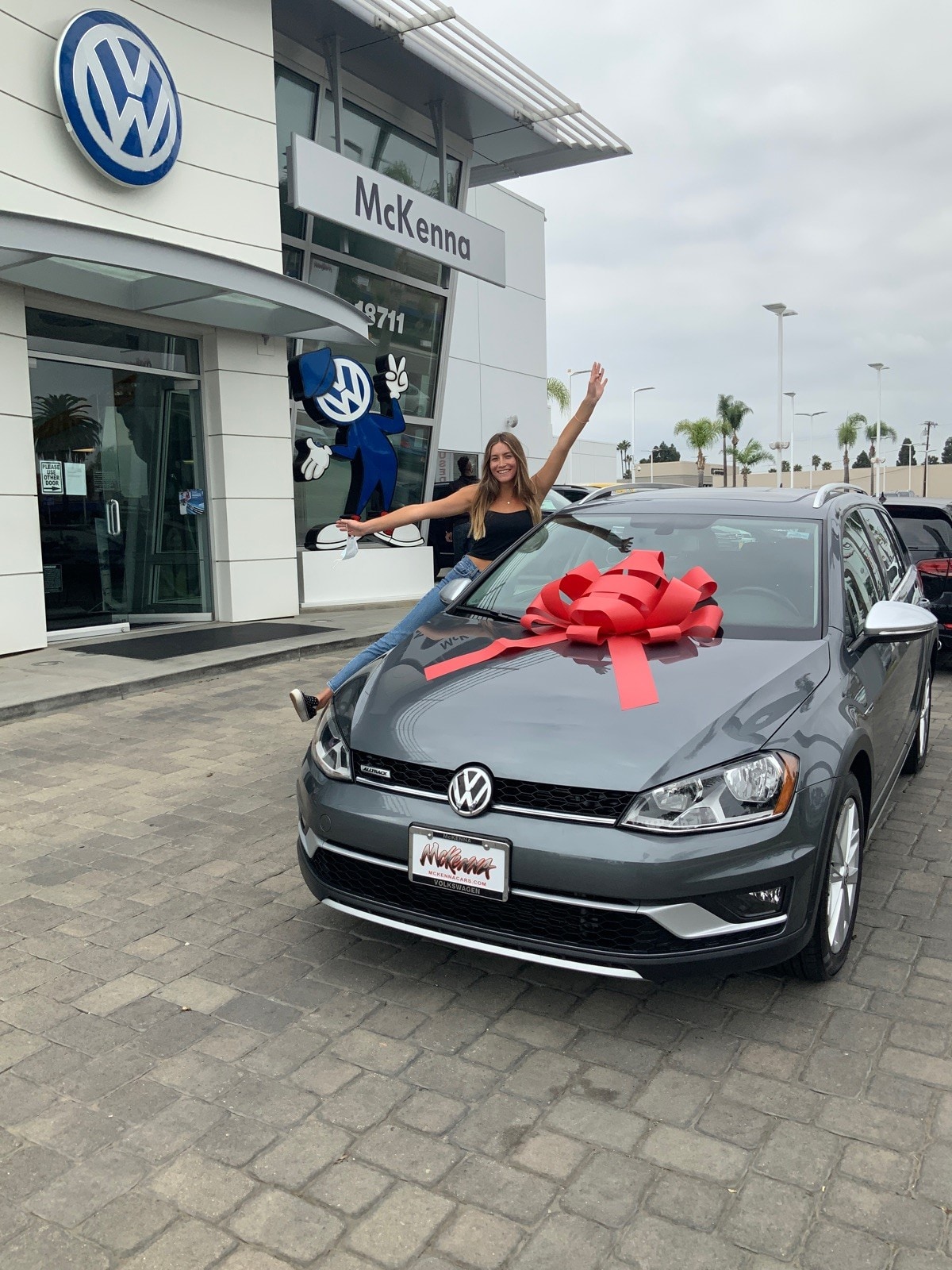 "Awesome customer service. Tommy Aloha was great to work with. Very helpful and easy to communicate with. Overall 10/10 review. Thank you!"
- Hayley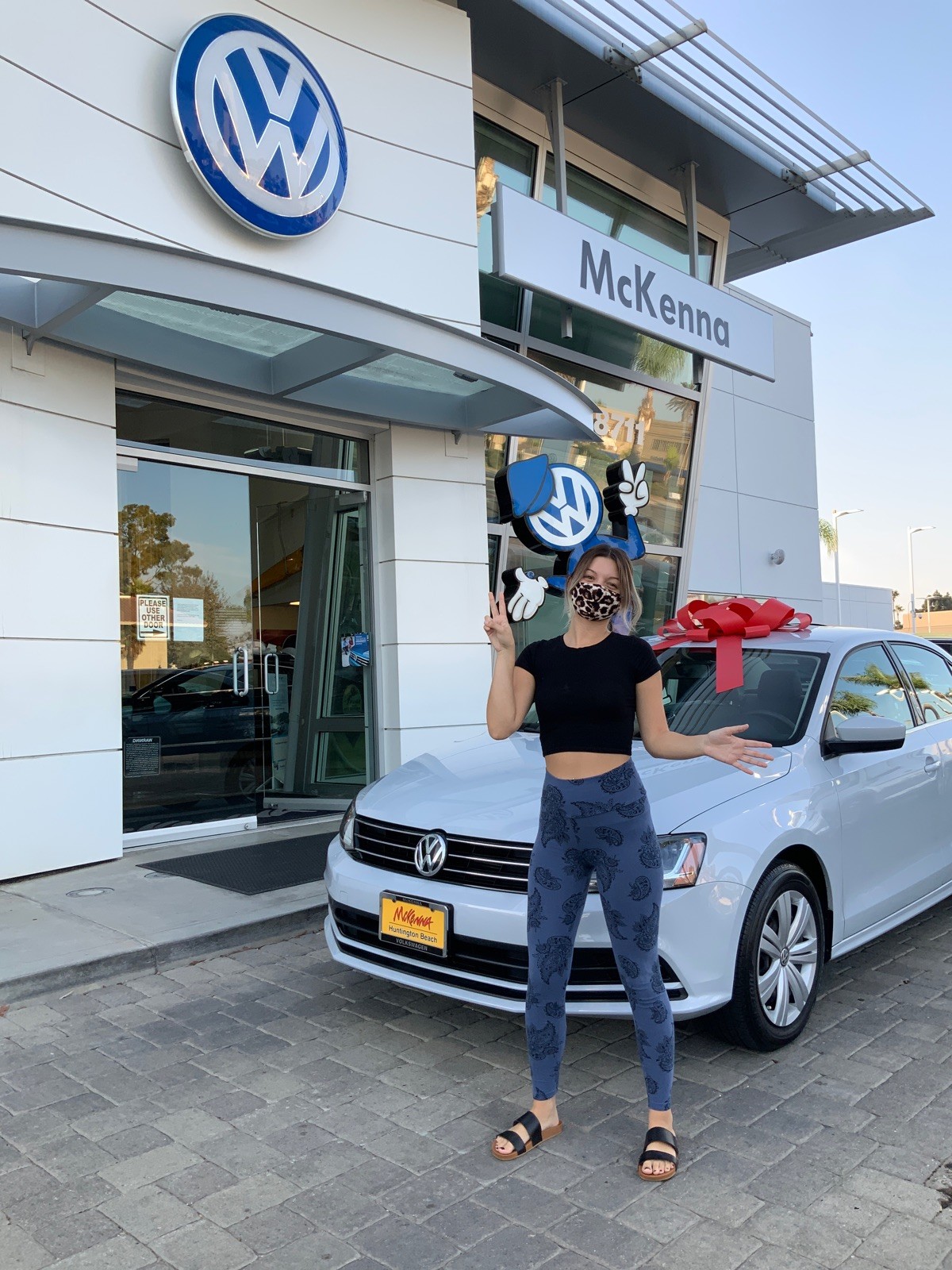 "Romy did a great job at making this experience quick and stress free. I really appreciate not spending g a lot of time a a dealership. Pressure free purchases are best for me, as I have had heavy pressure experiences before at other places and I did not like it."
- Art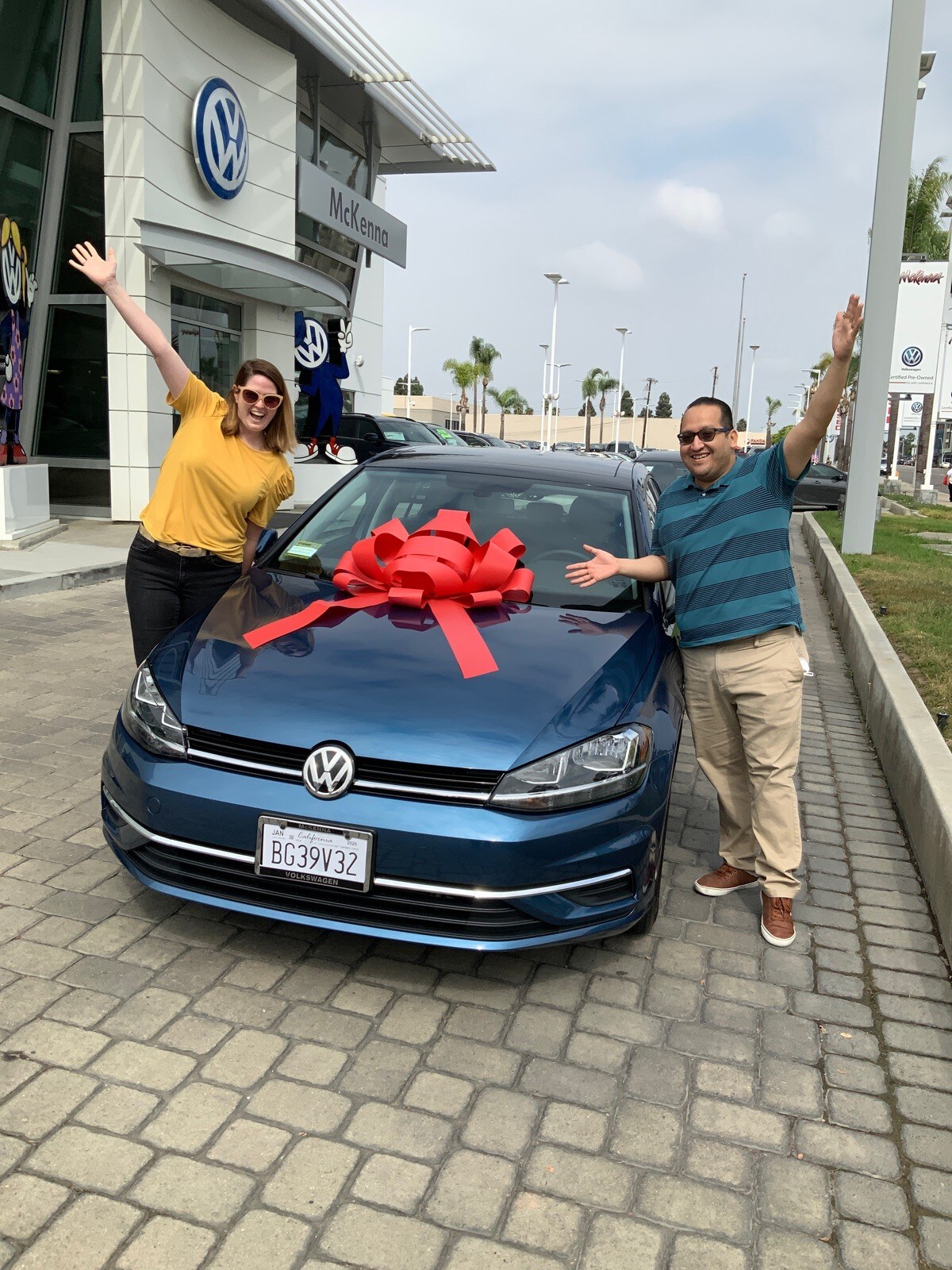 "Romy at HB McKenna VW is the best!! Highly recommend HB McKenna VW & Romy, so helpful & willing to work with you so you drive off with what you want!! Thank you HB McKenna VW!!"
- Brittany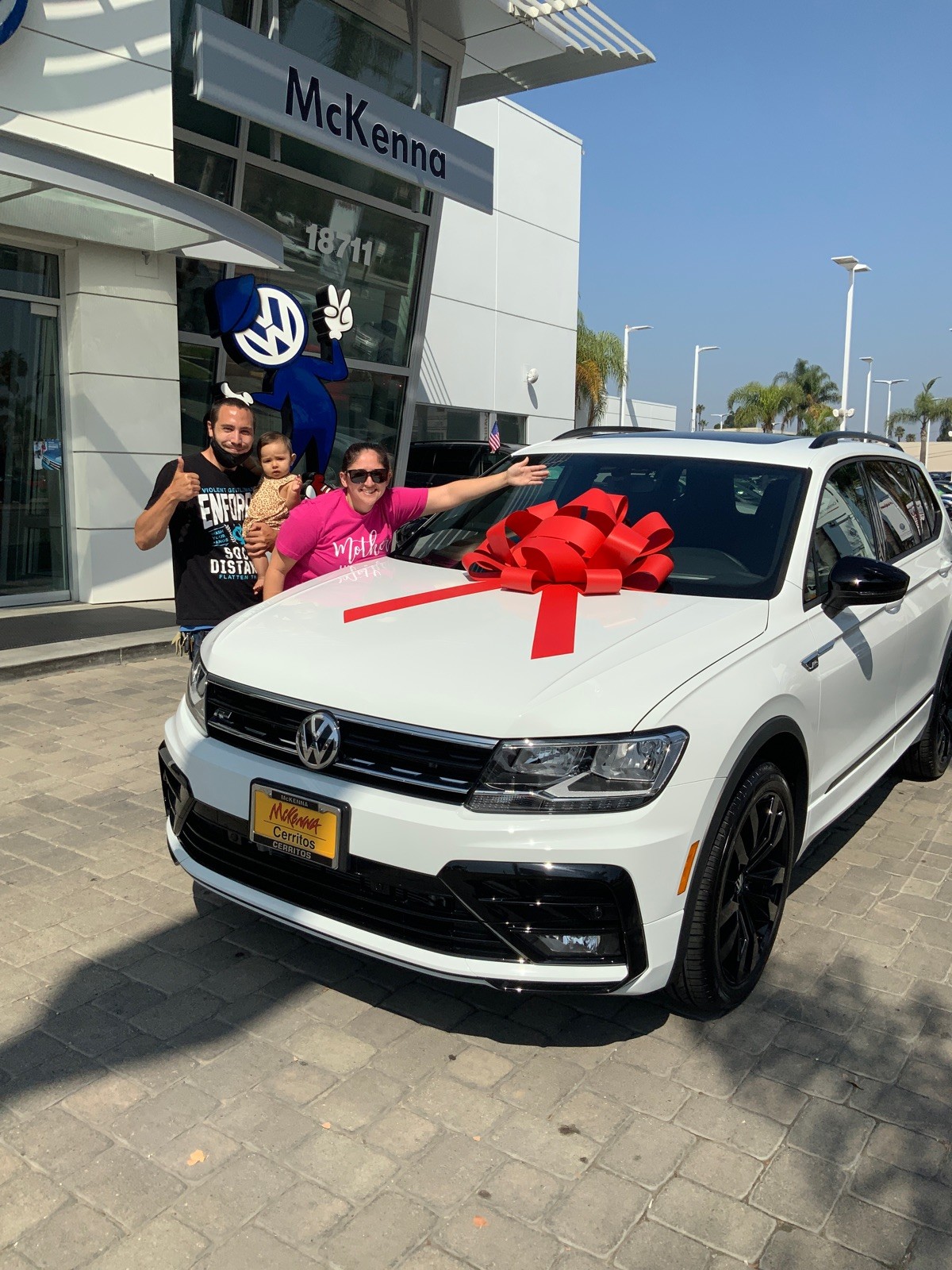 "Tommy Ahola was great, very helpful and friendly. He was very patient with me throughout the process, and I am so happy with my new car."
- Kiersten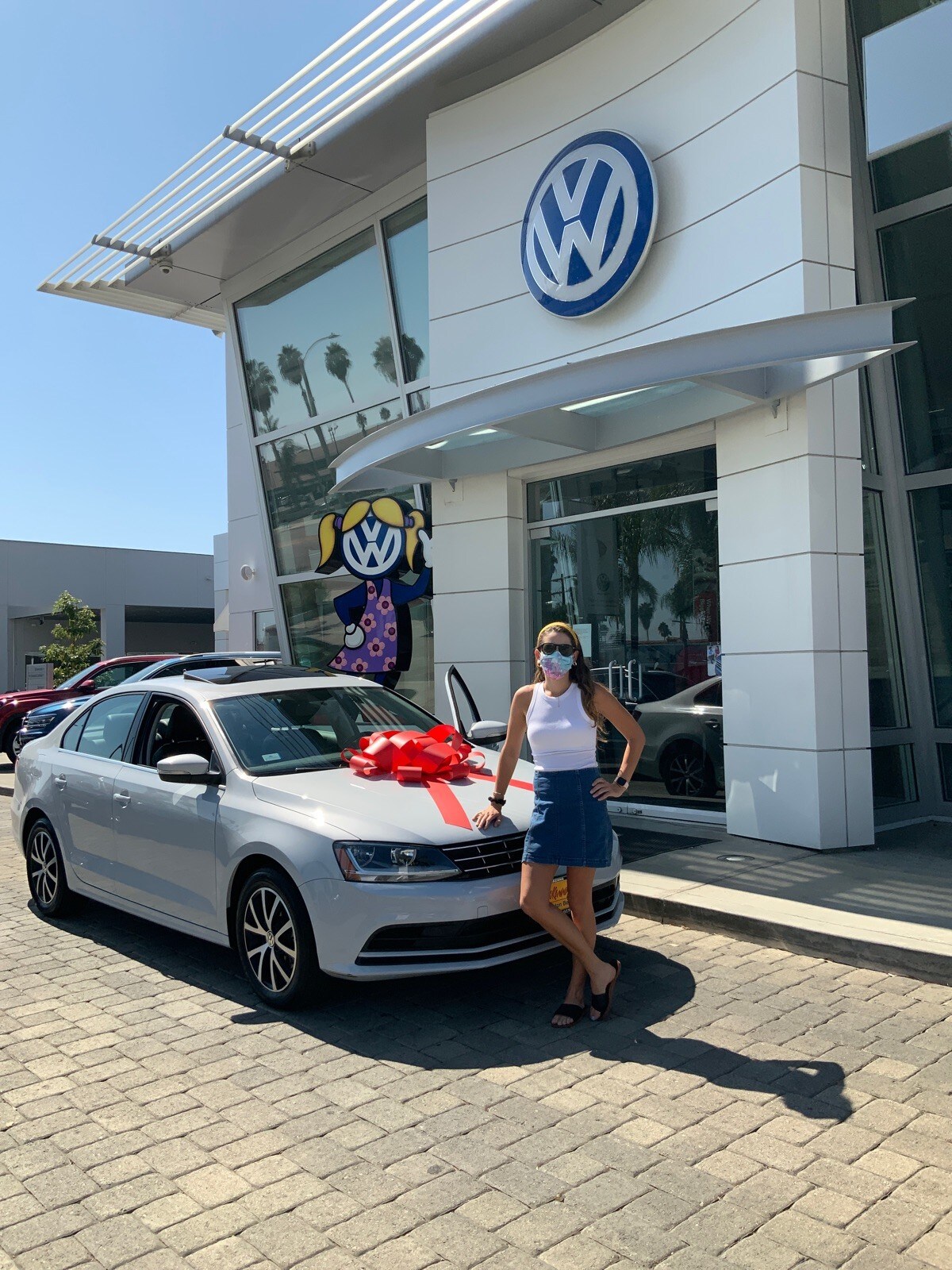 "Joe was fabulous.. He is such a pleasant and trusting person and he made the buying process completely painless. Thank you Joe!"
- Scot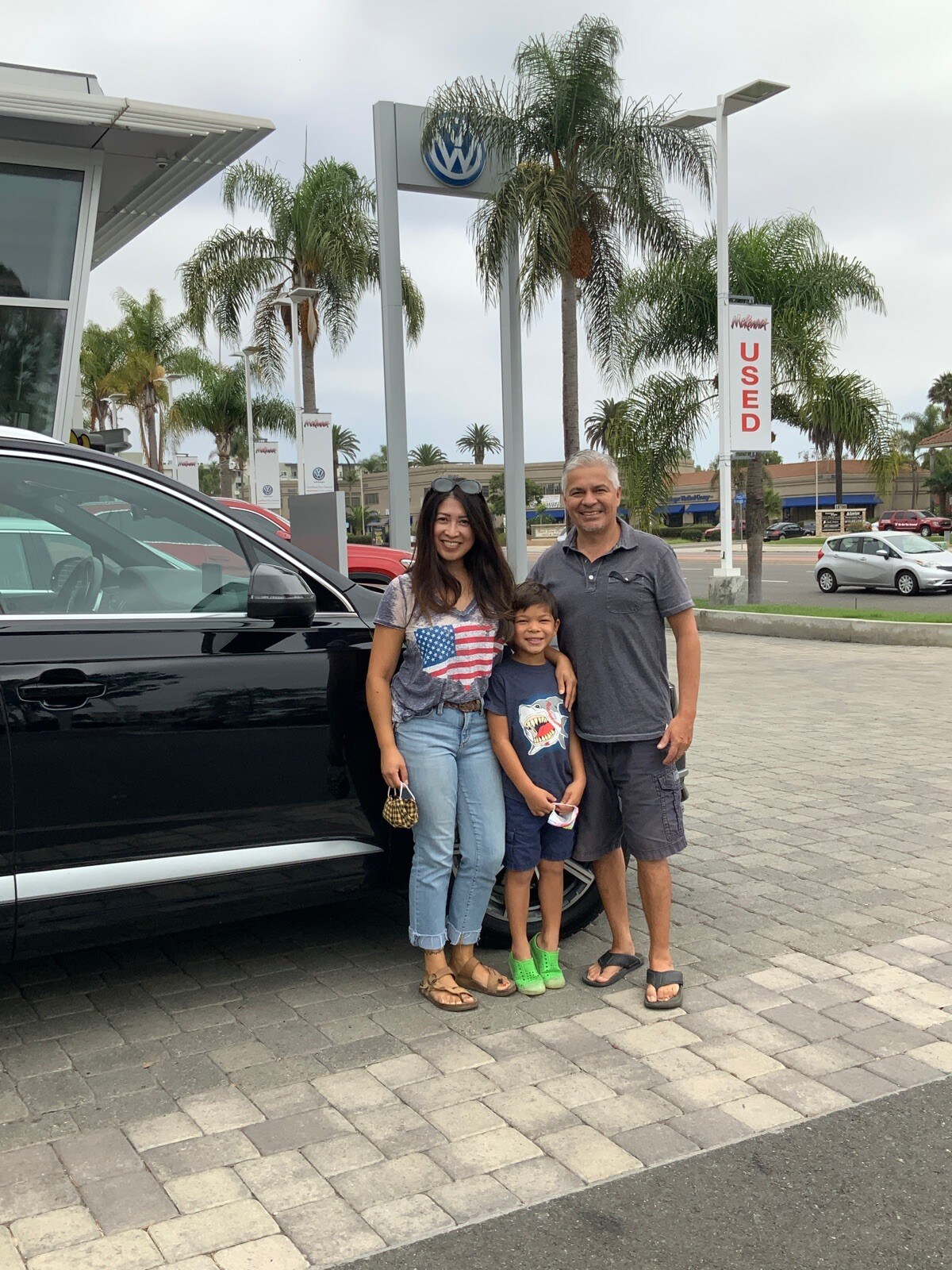 "Great job. I appreciate not having to haggle back and forth. Team is easy to work with. Thanks."
- Paul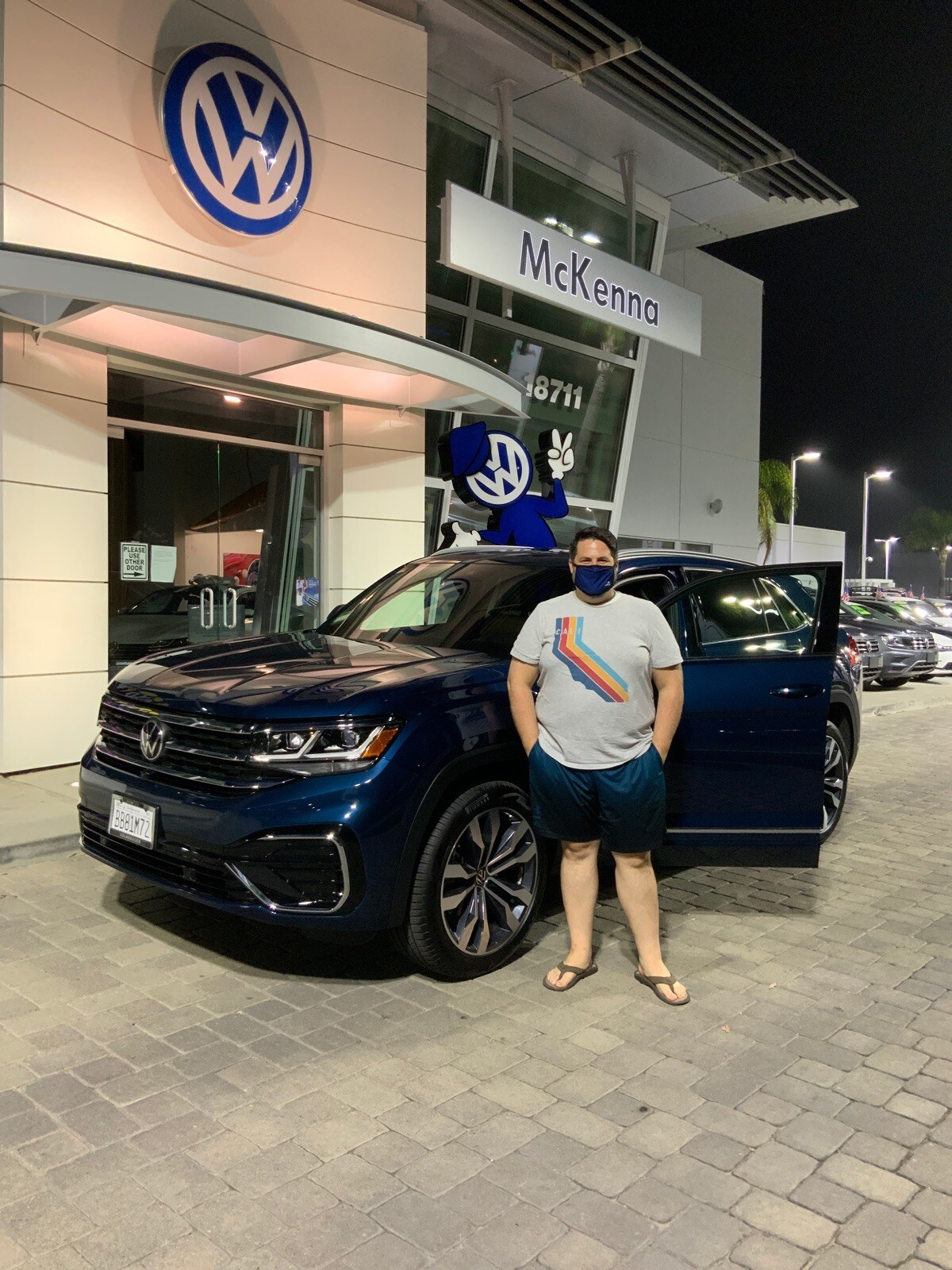 "Amazing! Everyone was super nice and helpful and made sure we got taken care of."
- Ellie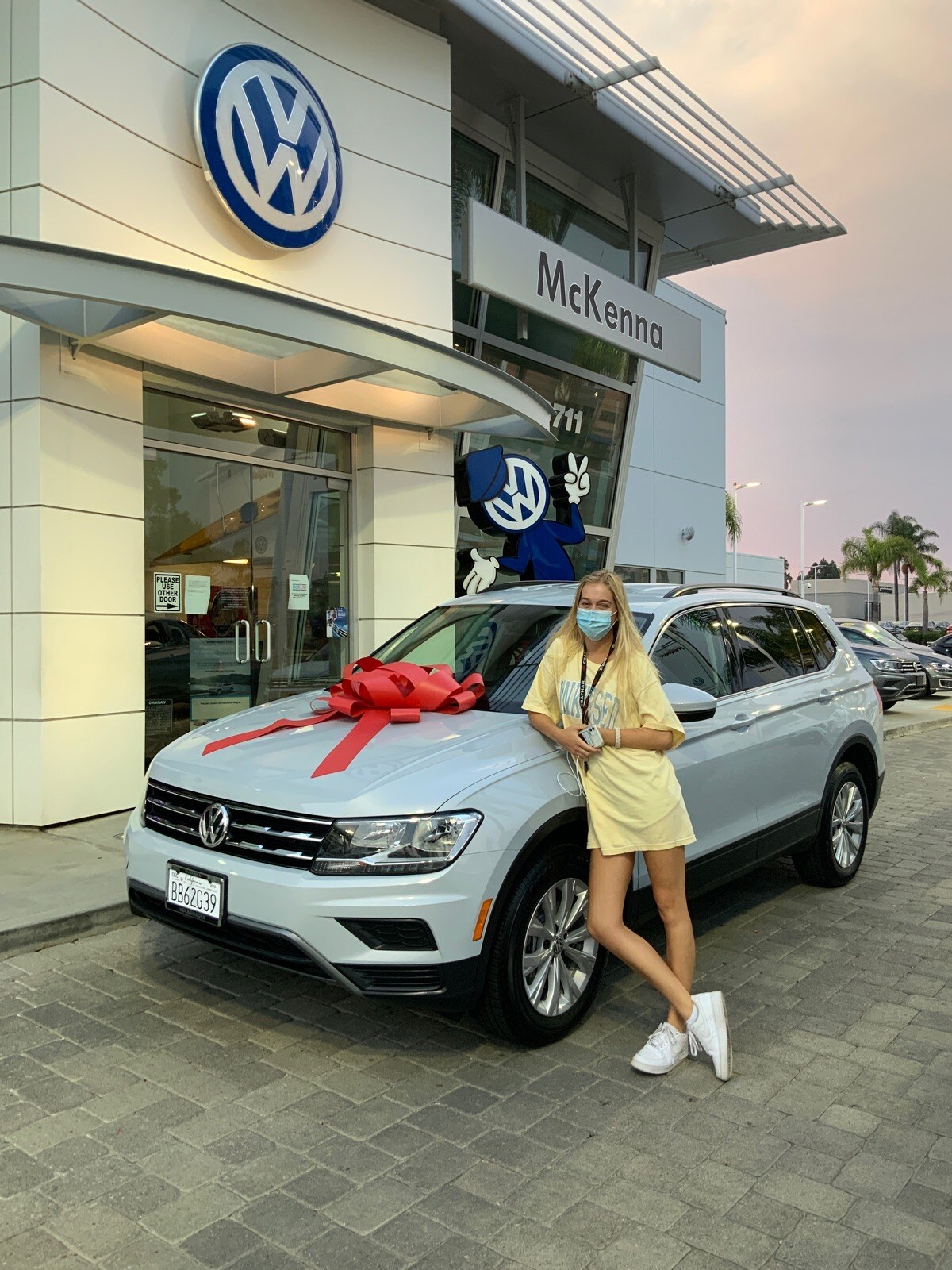 "Happy with the car! Thomas was great!"
- Rob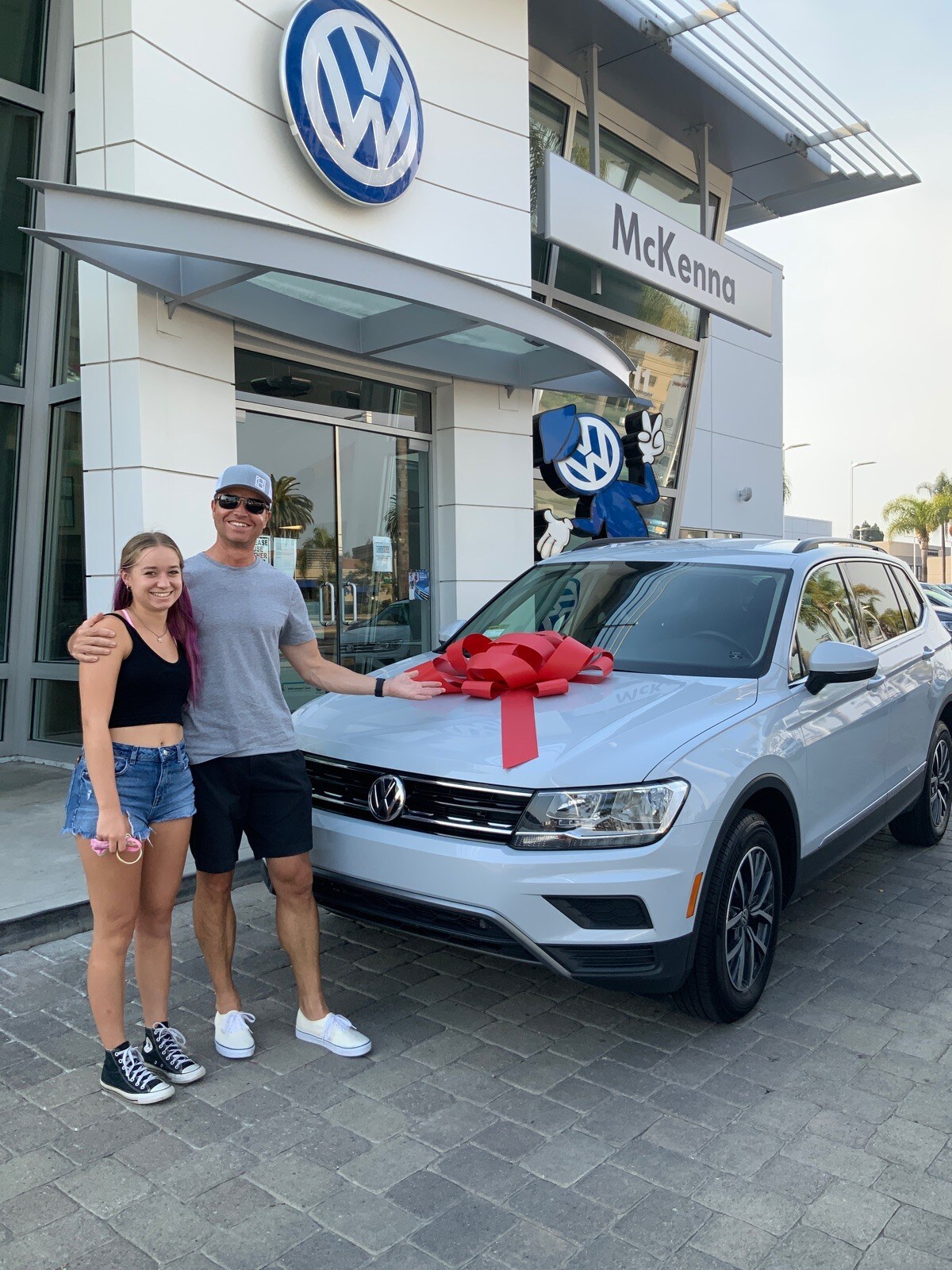 "Romy has all the paperwork ready to go when I arrived. He was straight forward and very helpful. I would definitely recommend Romy and HB Volkswagen to my friends and family."
- Christine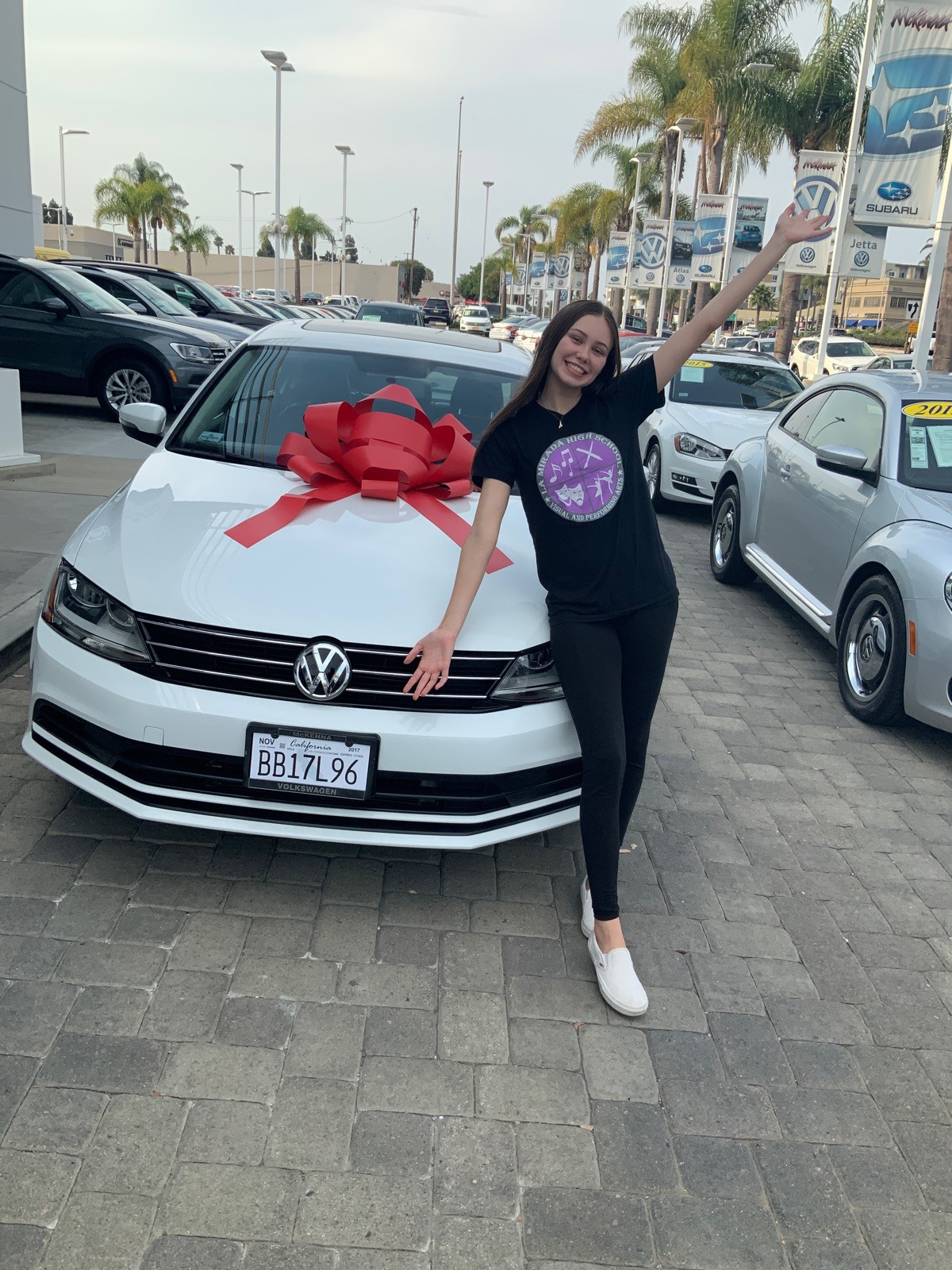 "When we arrived at the VW store in Huntington we were greeted by Romy who was a consummate professional! The experience went well from there on! VERY IMPRESSED!"
- Matthew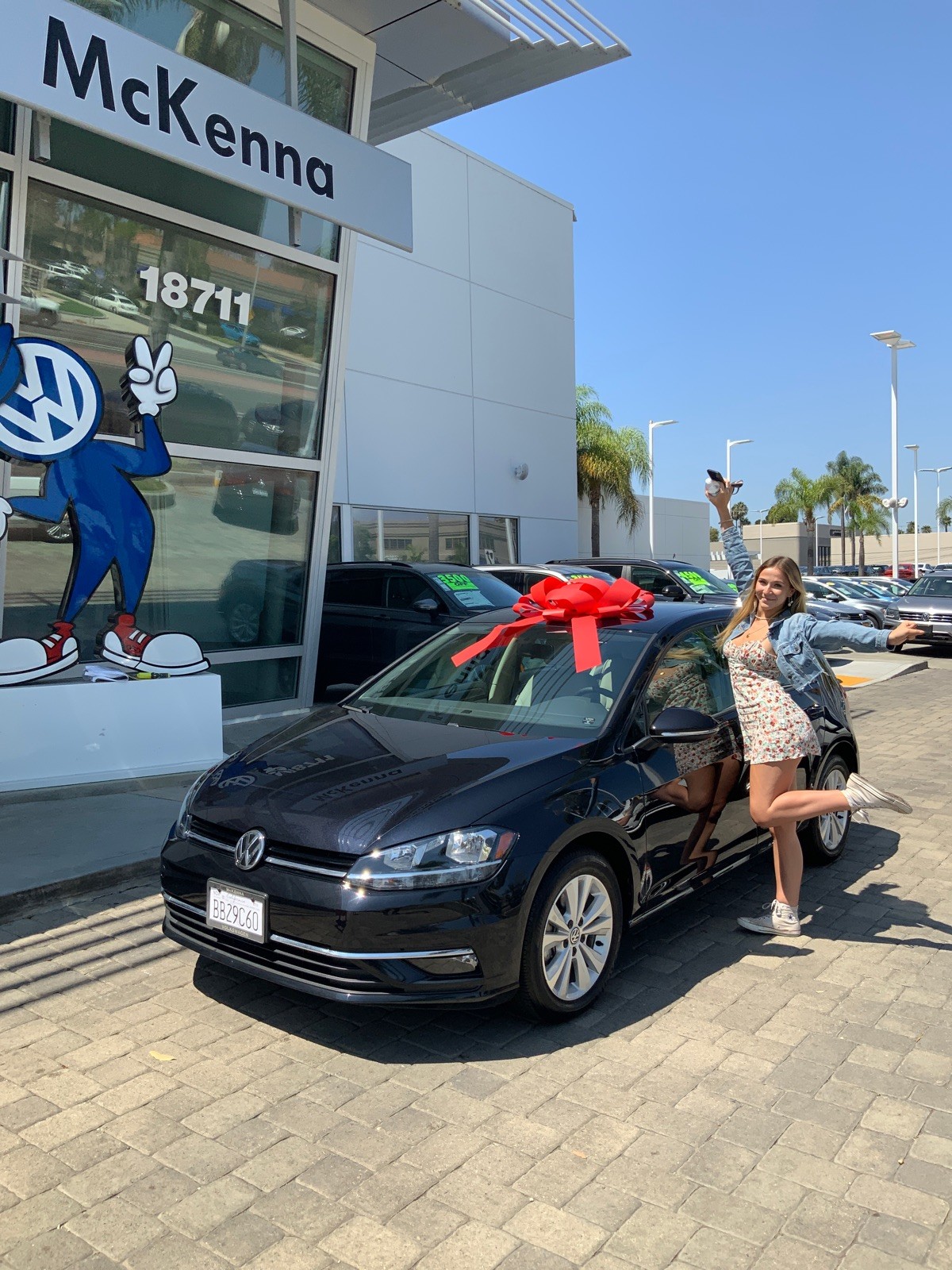 "Romy was very helpful and patient, he did not try to over sell me and I would recommend him to anyone coming to buy a VW!"
- Danielle