Precision German engineering. A clean, modern European design. Cutting-edge technology. These are just a few of the things that set Volkswagen vehicles apart. At McKenna Volkswagen Huntington Beach, we have an inventory filled with these exceptional cars and SUVs. VW models give you great value for your money, and we want to make that value go even further. With sale and lease offers like these, we make it easier than ever to drive home in a new Volkswagen vehicle.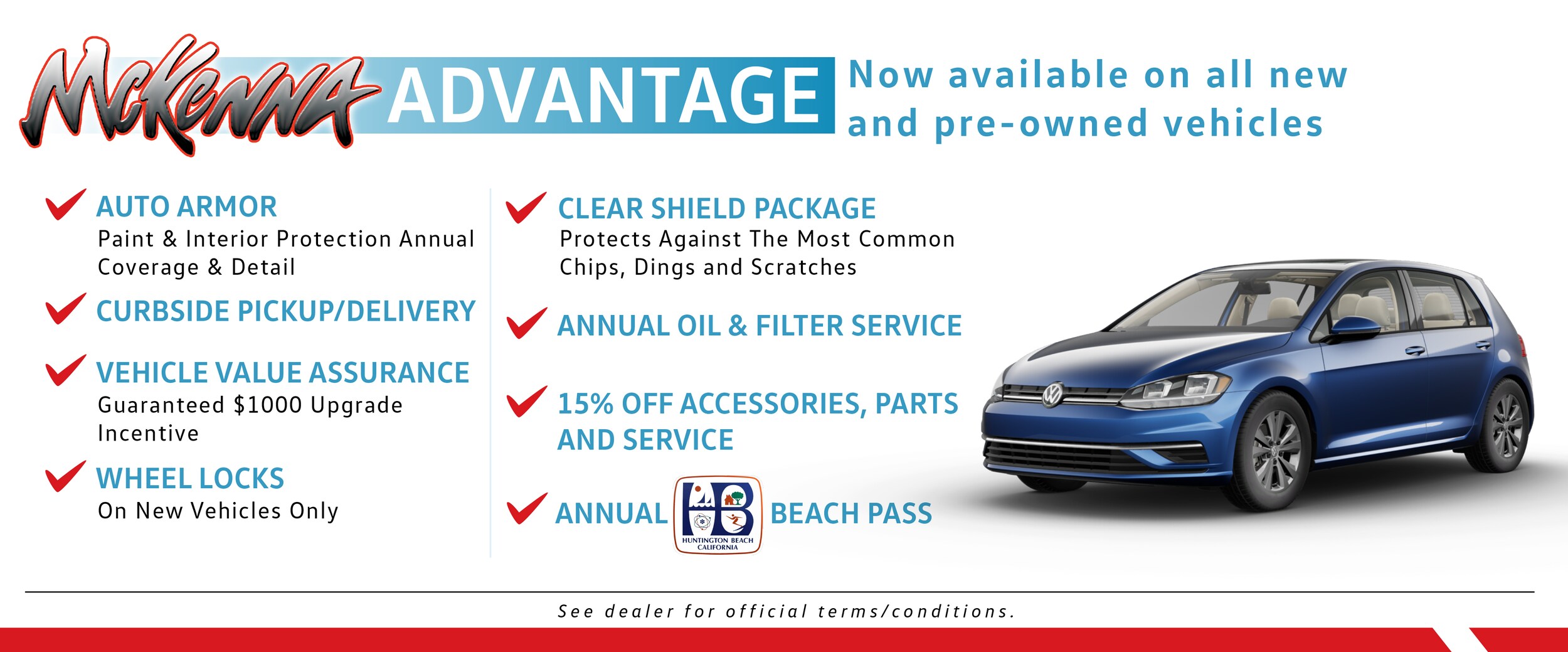 When you click on these pages, you'll find more than just the special offers: there's also information on the Volkswagen model itself. That's because we know that research is an important step in getting a new vehicle. From performance specs to safety features to interior space, you'll be able to see what each of these vehicles offers.
McKenna Volkswagen: Your VW Source in "Surf City"
Is there a more quintessential Southern California vehicle than the Volkswagen Type 2 Bus? From the iconic surfer van to the Type 1 Beetle, Volkswagen has a storied history of making iconic vehicles. To this day, you'll find that Volkswagen cars and SUVs catch the eye and capture the imagination. And, with impressive safety features, advanced technology, and spirited performance, cars and SUVs from Volkswagen will deliver a fun, enjoyable drive for years to come.
When you're ready to take a new VW for a spin, there's only one place to go: McKenna Volkswagen Huntington Beach! We're a family-owned dealership that's part of the McKenna auto group. McKenna has been serving SoCal for more than 60 years, so we're dedicated to the community. Come visit us at 18711 Beach Blvd., Huntington Beach, CA 92648 to experience a customer-oriented automotive experience!
All advertised prices cannot be combined with Special offers, coupons and specials cannot be combined, including but not limited to : MVP discounts , special APR , special lease offers, Buyback/trade in value offers.
Claim Offer